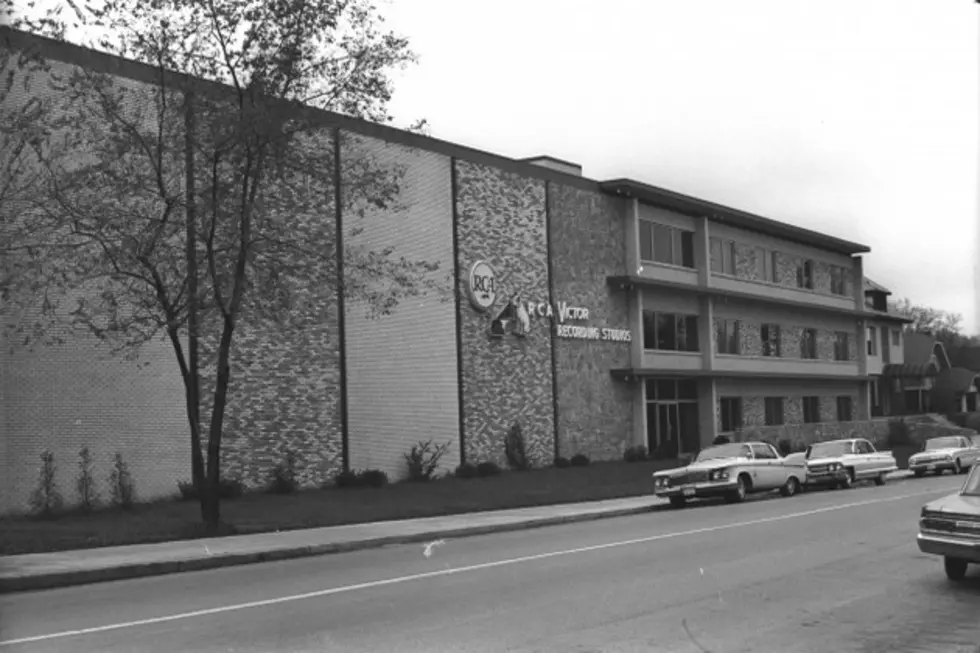 Demolition Set for Nashville's RCA Studio A
Michael Ochs Archives, Getty Images
It's sad news in Nashville. The building that houses the historic RCA Studio A has been scheduled for demolition -- unless someone steps up to preserve the iconic structure.
Tim Reynolds, owner of Bravo Development, confirmed to FOX 17 that he is moving ahead with demolishing the recording studio, but will sell it to anyone who steps up to preserve it by Sept. 30. He has already handed out eviction notices to all building residents with instructions to vacate by Dec. 1.
Keith Urban, Ben Folds, and other music lovers in the Music City community pleaded for preservation of Music Row and Studio A, but the 20,000 square foot building (housing the 5,000 square foot studio) seems to be in its final days.
Previously, Reynolds stated that his full intentions were to preserve the studio, adding, "[If] it can't be done, I would certainly withdraw my contract, because it has always been our intention to incorporate [Studio A] somehow in our design." But after structural, electrical, and mechanical engineers evaluated the building and concluded that preserving the studio was "financially unfeasible," promises of keeping the building standing were pushed to the wayside.
Folds, a longtime musician and producer in Nashville, rented the studio space for 12 years, and Urban wrote an article for the Tennessean about the importance of Music Row's history. Other musicians and residents weighed in as well.
In response to demolition threat, the Music Industry Coalition was formed, undertaking an independent assessment of the building. One of the founding members, Trey Bruce, tells Nashville Business Journal, "In this century there was new roof, new air conditioning … all these great selling points five minutes before it was sold that turned into toxic and mold five minutes after it was sold. Somewhere along the way it didn't make sense to me."
He adds, "We'd love to be able to help facilitate an educated, investigative conversation between some philanthropic groups and the seller to see if there's a way to move forward with something that makes sense. We want to try to educate everybody in a friendly 'we are the world' way that there are ways to go forward. [The owner] can get his payday, and Nashville can keep one of its assets."
The Music Industry Coalition will present their findings mid-next week.
Quit Complaining About Modern Country Music
More From Taste of Country