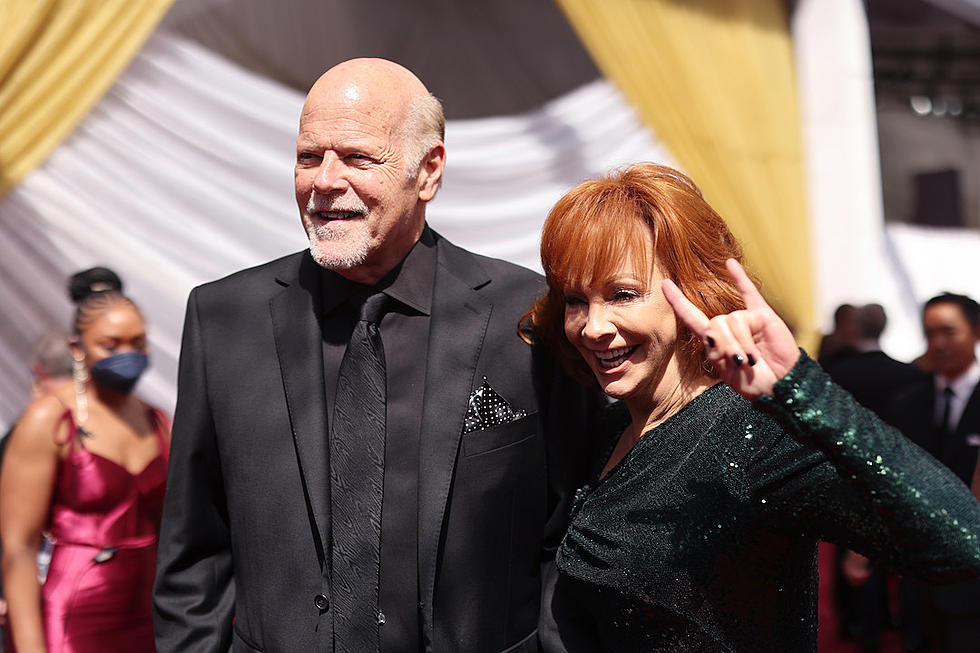 Reba McEntire Reveals What's Keeping Her and Rex Linn From Getting Married
Emma McIntyre, Getty Images
Reba McEntire is open to the idea of getting married again — but the ball's not in her court.
During an appearance on Watch What Happens Live With Andy Cohen, McEntire fielded a fan question on the topic, and said that ultimately, the marriage decision is going to be up to her "Sugar Tot," aka her boyfriend of nearly four years, actor Rex Linn.
"That would be up to him. I've been married twice. He's never been married," McEntire explains. "So if he wants to, that's totally up to him."
McEntire first got married in 1976 to rodeo steer-wrestling champion Charlie Battles. They split 11 years later, and in 1989, the country star married producer and artist manager Narvel Blackstock. The pair were married for 26 year and share a son named Shelby Blackstock. They divorced in 2015.
Meanwhile, Linn — who is best known for his roles in CSI: Miami and Better Call Saul — has never tied the knot, at 66 years old.
But even though it's a little unusual for someone to get to their 60s without ever marrying, McEntire says that plot point from Linn's biography ultimately wouldn't dissuade her from walking down the aisle.
"Was it a head-scratcher? Well, yeah, kind of," the singer says when asked if Linn's perennially single status threw up any red flags for her. "We talked it out. Yeah."
McEntire and Linn might not be tying the knot — at least, not yet — but their relationship certainly has plenty of elements of domestic bliss. Most recently, McEntire revealed that Linn loves her salted chocolate chip cookies so much that he's been begging her to stop giving them away to other people.
PICTURES: See Inside Reba McEntire's Stunning $5 Million Nashville Mansion
Reba McEntire lived the good life in a spectacular waterfront mansion outside of Nashville, which she sold in 2017. The property boasts seven bedrooms, five full bathrooms, a chef's kitchen, home theater, wine room, eight-car garage, pool, guest house, barn and more top-dollar luxuries.
Gallery Credit: Sterling Whitaker
Meet Team Reba: The 14 Contestants Reba McEntire Will Coach on Her First Season of 'The Voice'
The Blind Auditions are over, and Reba McEntire has officially stocked her team with 14 talented would-be stars! Get to know The Voice contestants on Team Reba this season.
Gallery Credit: Carena Liptak
More From Taste of Country