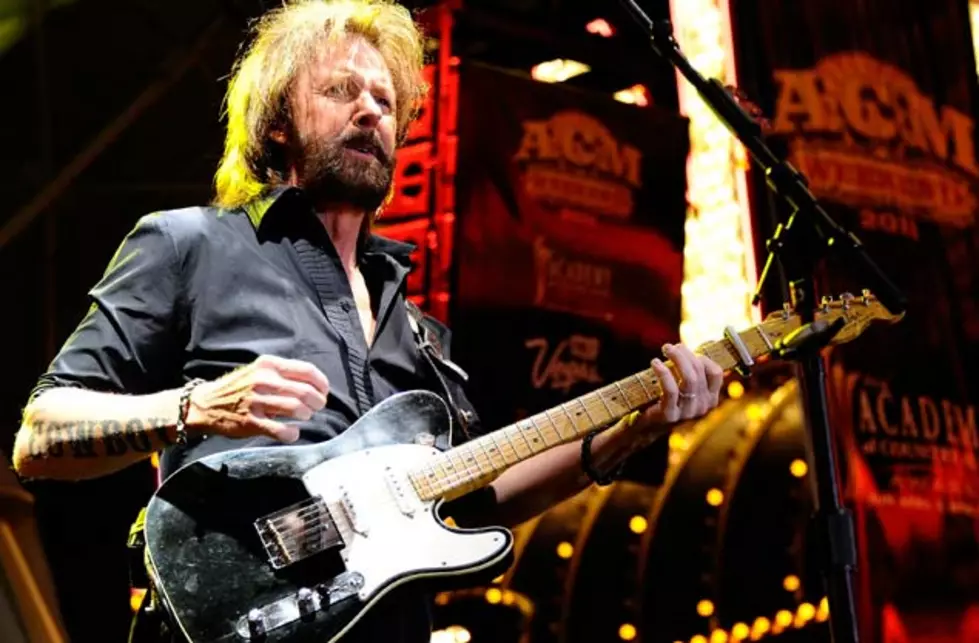 Ronnie Dunn, 'Cost of Livin" – Song Review
Fans of Brooks and Dunn who were hoping for a 'Believe' like moment on Ronnie Dunn's debut solo album may find it on his new single, 'Cost of Livin'.' While the song doesn't showcase his vocal skills like the duo's 2005 hit -- or his last single 'Bleed Red' -- the song tells a chillingly familiar story that one can't help but stop and notice.
Dunn sings of a man looking for work. It's obvious it's been a tedious search to this point. "Everything to know about me / Is written on this page / The number you can reach me / My social and my age / Yes I served in the Army / It's where I learned to shoot / Eighteen months in the desert / Pourin' sand out of my boots / No I've never been convicted of a crime / I could start this job at any time."
Musically, Dunn sings over a simple acoustic guitar and ambient keyboard. The bare-bones production allows one to focus on Dunn's story; filling in the blanks on the page is all too easy. This man is ready to set aside pride to keep his family fed. During the chorus, Dunn verges on begging: "I got a strong back / Steel toes / Rarely call in sick / A good truck / What I don't know / I catch on real quick / I work weekends / If I have to / Nights and holidays / Give you 40 / And then some / Whatever it takes / Three dollars and change at the pump / Cost of livin's high and goin' up."
Clearly Ronnie Dunn isn't hurting for cash, but this new solo project has him similarly hoping for approval. He's humble as he charts new territory on his own for the first time in 20 years. The result is an emotionally honest performance that never requires use of his "big" voice.
"Yesterday my folks offered to help / But they're barely getting by themselves," he sings as the song closes. It's a lyric millions of Americans will relate to, and millions more know enough to fear one day being able to relate to.
Listen to Ronnie Dunn, 'Cost of Livin''
More From Taste of Country