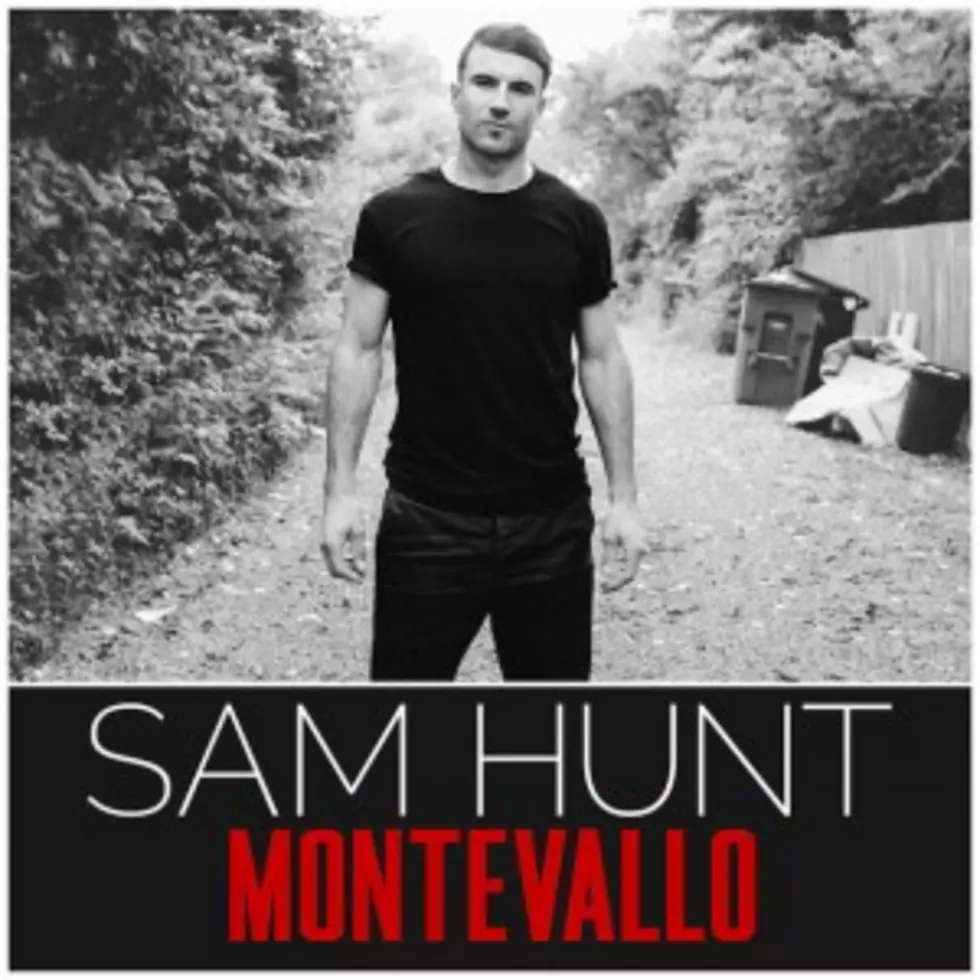 Album Spotlight: Sam Hunt, 'Montevallo'
MCA Nashville
Sam Hunt stretches the definition of country music further than anyone in Nashville on his debut album 'Montevallo.' 'Leave the Night On' is the perfect introduction to what the Georgia-raised singer does. If you don't like it, don't worry about the remaining nine songs.
'Break Up in a Small Town' begins a heavily-produced collection of love and lost love songs. Fans will recognize 'Cop Car' (Hunt penned it for Keith Urban, and his version is very similar) and 'Raised on It,' a big hit on Sirius XM radio in 2013. The latter is a highlight on this album. Everything he and producers Zach Crowell and Shane McAnally are attempting snaps neatly into place here:
"Yeah, we were raised on it / Worked hard and played on it / We had it made on it / We were born and raised on it," Hunt sings.
'Ex to See' is a creative lament about being used to upset another guy. "I ain't no fool, you rascal you / You don't want me, you just want your ex to see, ex to see," he croons. 'House Party' is the most organic track on 'Montavallo,' and the most accessible. It feels like the big party anthem it tries to be, with the extra digital effects adding to the fever.
"If you're gonna be a homebody, we're gonna have a house party," Hunt sings during a track that turns out to be quite a love song.
Hunt is a risk-taker. One imagines that as a college quarterback he threw a lot of interceptions, but also was responsible for a pile of "Holy s--t!" type plays. Musically, he's an artist fans will continue to have strong opinions about in 2015. Typically, controversy is good for business.
Key Tracks: 'Ex to See,' 'House Party,' 'Raised on It'
Did You Know?: Why 'Montevallo'? Hunt tells ABC News Radio that the title is a city in Alabama -- specifically the city the girl that inspired many of the songs on his debut project is from. "I got a lot of insight into females in general from being in a close relationship with her," he says.
Watch: Sam Hunt Talks About His Famous Co-Writes
More From Taste of Country