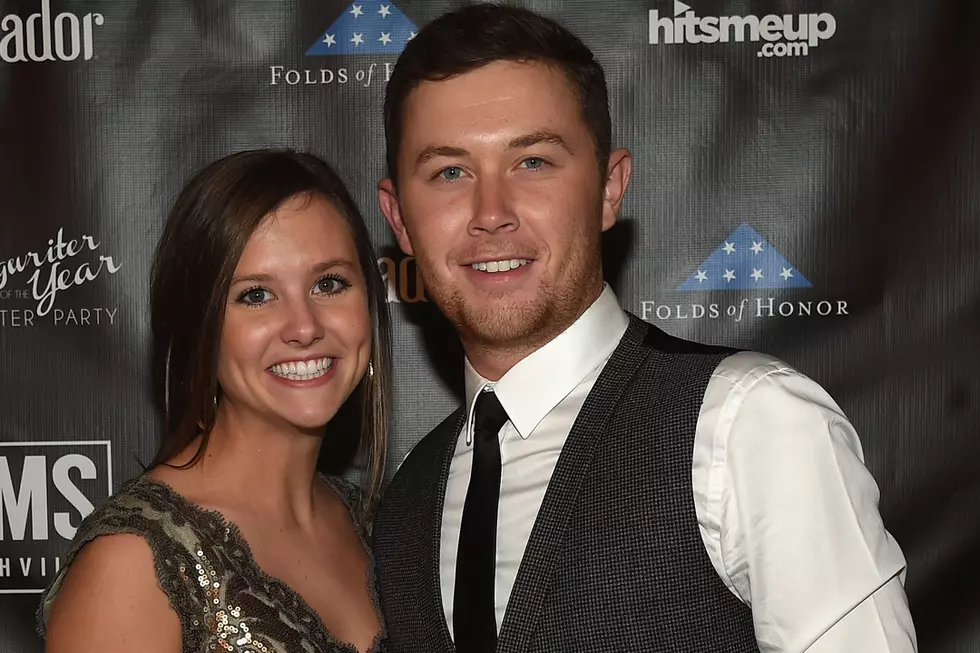 Scotty McCreery Feeling Pressure to Propose to Girlfriend Gabi Dugal
Rick Diamond, Getty Images
No one is turning the screws on Scotty McCreery in an effort to get him to propose to longtime girlfriend Gabi Dugal. But they're looking at the screwdrivers.
The "Five More Minutes" singer may be asking for just that when it comes to popping the question. The couple have been together for 5-and-a-half years, and now that both are done with college and onto their professional lives, people are starting to wonder when he'll ask her to become the next Mrs. McCreery.
"I'll say the pressure is starting to mount from all my friends," McCreery admits to Rare Country. "I have, like, eight weddings to go to this year. I'm getting a little pressure, but it's all good."
Five Country Stars Rejected by American Idol
Dugal is a nurse in North Carolina, while McCreery spends most of his time in Nashville. Still, they see each other often, as she arranges her schedule to allow for longer stretches of time off.
"Last time I saw her," he recently told Taste of Country Nights, "I just about told her I was tired because I played a lot of golf the day before, but then I realized she just worked a 12-hour shift and was saving people's lives."
It's been just over six years since McCreery won American Idol, meaning the couple officially started dating after his time on the show ended. He kept their relationship status on the down low for much of that time, later revealing that Gabi wasn't always comfortable with the extra attention. That's something she feels better with now. You'll frequently find photos of the pair on the singer's Instagram page now — something that rarely happened previously.
Scotty McCreery Talks About His Dad's Reaction to "Five More Minutes" 
More From Taste of Country