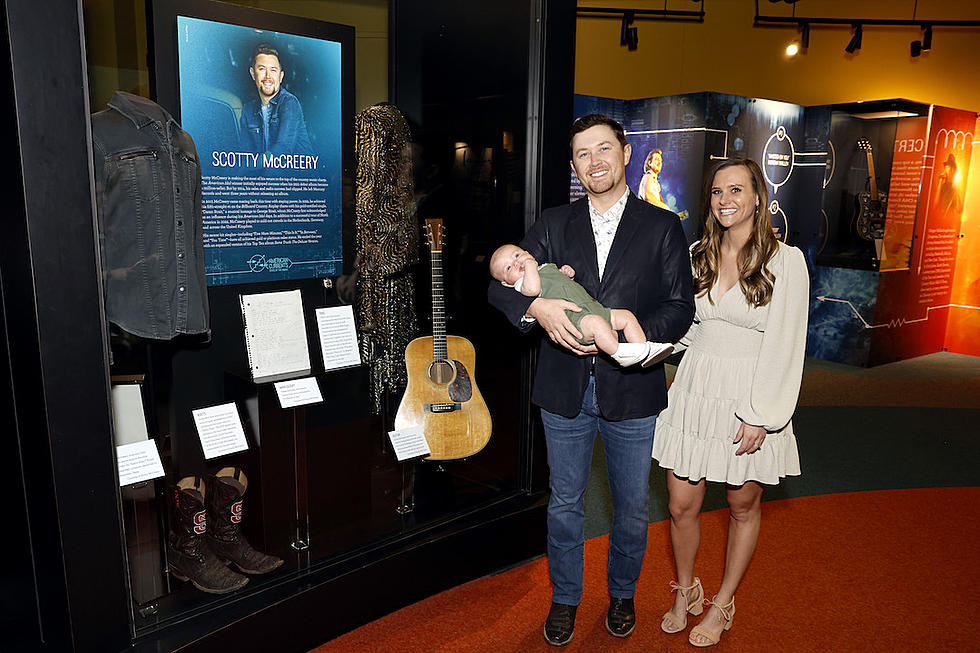 Scotty McCreery Is Writing 'Baby Songs' for His Next Album
Jason Kempin, Getty Images
Scotty McCreery has always written true to life — "Five More Minutes" was inspired by the death of his grandfather, for example, while "This is It" shares his love story with his wife Gabi — so it's only fitting that his next musical chapter will document life as a dad.
During a conversation with Taste of Country about his new USCellular partnership — in which fans can win a chance to see McCreery perform during the just-announced 2023 Summerfest lineup — the singer says that he's "definitely" expecting his next project to include some songs about his 5-month-old son, Avery.
"There's definitely gonna be some baby songs, as you could guess," the star explains. "My music for sure has kind of leaned a little bit into that autobiographical stuff. Something that I learned about music is how alike we all are, rather than different. When I talk about my life, I could be talking about thousands of other people's lives, and they relate to it, too. So there'll be a lot of life stuff. Just about not taking things for granted, and that's where I'm at right now -- just appreciating this new stage of life, and new fatherhood."
McCreery's songs are so personal, in fact, that they serve as a kind of musical family photo album — and the singer says his wife got pretty emotional when she first heard his new, baby-centric material.
"Definitely some waterworks for some of the songs, for sure," he adds with a chuckle. "There's one song that talks about him leaving his little boots up next to mine on that mat — that kind of thing."
That one song even had McCreery himself feeling a little emotional, despite the fact that he wrote it. "Just the way it progressed to get there — oh my gosh, that line got me," he admits. "You know there are nuggets here and there in the songs that are so sweet."
When not writing songs about his baby boy, McCreery is currently out on the road for the final dates of his Damn Strait Tour. That trek wraps up in April, and he'll be out on the road with Brooks & Dunn later this year.
Meet the Country Babies Born in 2022
Many of country music's biggest stars have welcomed new bundles of joy in 2022. Find out which artists have expanded their family or are expecting babies this year.
Top 10 Scotty McCreery Songs
More From Taste of Country