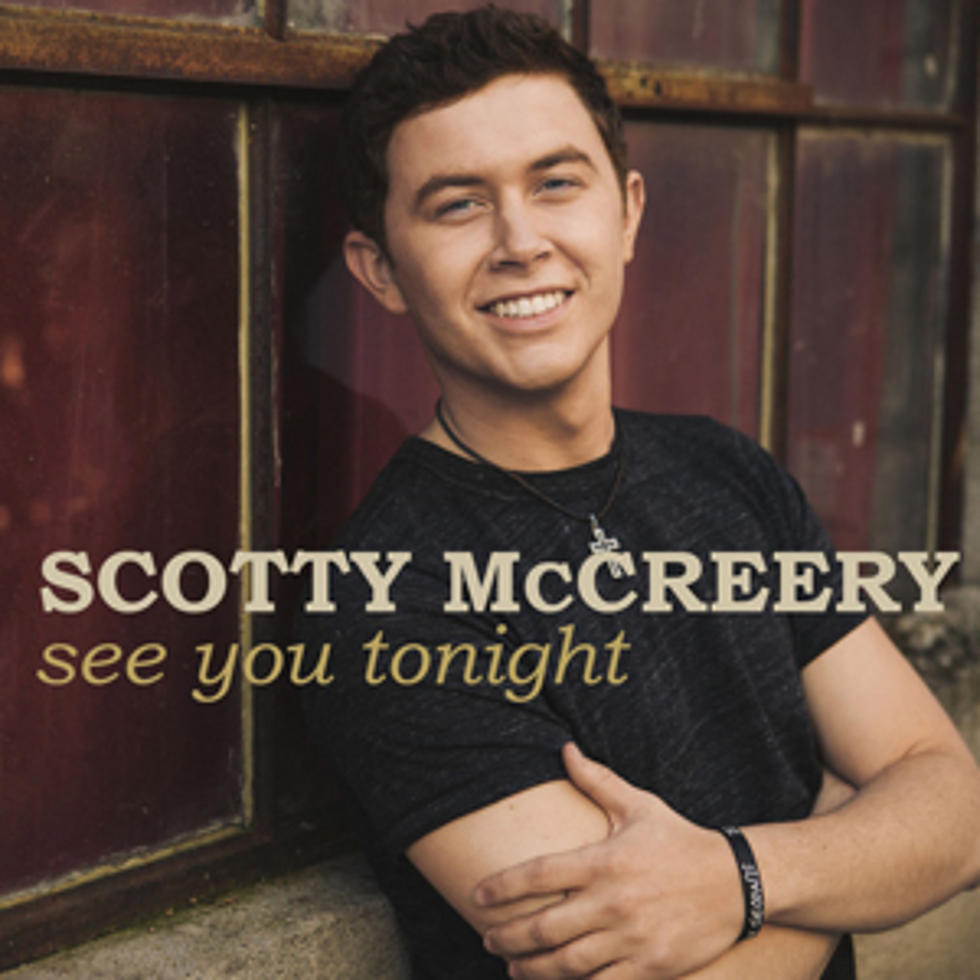 Scotty McCreery, 'See You Tonight' – Song Review
Mercury Nashville
Scotty McCreery makes his songwriting debut on 'See You Tonight,' a mid-tempo love song that finds the 19-year-old not settling for a phone call or some distant "I love you" from the girl who holds his heart. It's the start of a new chapter for McCreery -- one that's much more important than his last. 
The 'American Idol' singer has never sounded more comfortable. More than any single from 'Clear as Day,' McCreery sounds as if he's telling his story, which even if you don't write your own music is the key to country success. Longtime Brad Paisley co-writer Ashley Gorley surely helped smooth any edges that can trouble a young songwriter. This is a professional effort with a truly memorable hook:
"So I'm comin' over, I hope it's alright / Listen for me pullin' into your drive / Look out your window, you'll see my lights / Baby, girl I gotta see you tonight / The way the breeze is blowin, blowin' / You got me wishin' I was holdin', holdin' / On to you so tight under that porch light / Girl, I gotta see you tonight, tonight, tonight."
Paisley seems to have taken McCreery under his wing, unless it's only coincidence the Garner, N.C. native chose the superstar's favorite songwriter and favorite producer after touring with him in 2012. Frank Rogers helps turn this song into a radio-ready single.
Lyrically, the songwriting team -- including Zach Crowell -- rely a little too heavily on overused country images like deep kisses under the moonlight to make it a Song of the Year contender, but his verses are miles from cliche. "Familiar" is a better word, and that's where the deep-voiced college student works best.
"I gotta couple hundred pictures of your pretty face / On my phone, on my dash, all over the place / But I would drive a million miles / Just to see that little smile in real life / Baby, it's worth the drive / You're worth the drive," McCreery sings during the second verse.
'Clear as Day' was a commercial success but struggled to gain a foothold at country radio. Without a hit single from the upcoming sophomore album, McCreery will find his popularity slipping. 'See You Tonight' could provide the relaxing breath he needs.
Listen to Scotty McCreery, 'See You Tonight'
More From Taste of Country