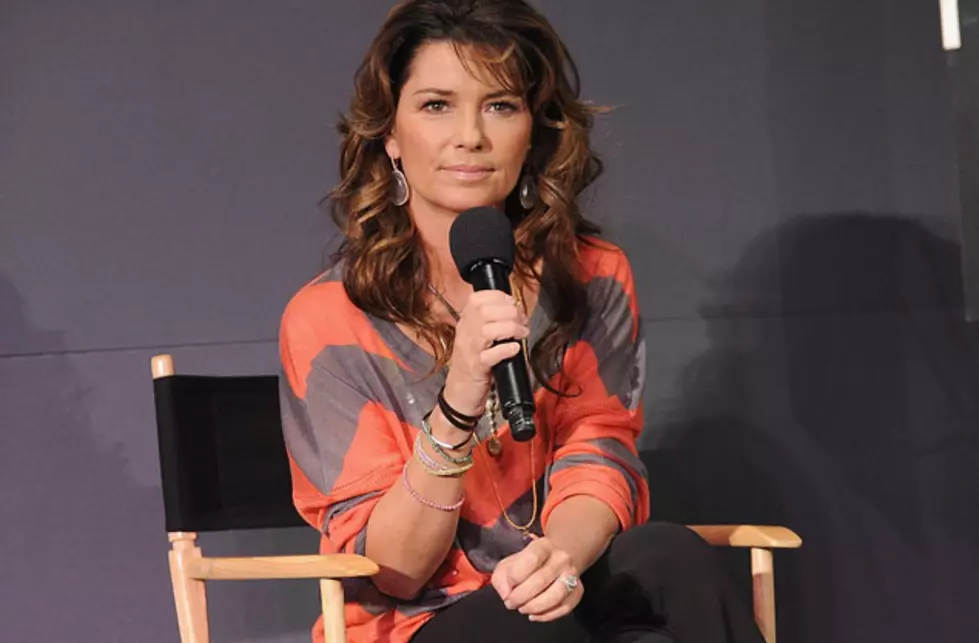 Shania Twain Diagnosed With Dysphonia, Undergoes Therapy to Restore Her Voice
In the recent weeks, country diva Shania Twain has been making many appearances on television surrounding her new book, 'From This Moment On,' and television series, 'Why Not? With Shania Twain.' What some may have noticed, however, is she has not been doing any singing.
The singer has revealed to E! Online that the years of suppressing and repressing her voice and emotions have done extensive damage to her vocal chords. Twain now suffers from a chronic condition called dysphonia. The condition brings about an impairment in the ability to produce voice sounds. As a result, Twain is currently undergoing therapy to restore her speech, as well as her singing voice.
"I had reached a point in my life where there was a bottleneck, physically, in my throat," Twain says. "Something had to give. I've only just discovered what's wrong. Next comes rehabilitation, which will take a long time. Physical rehabilitation, voice therapy, learning how to breath again ... and the singing will come."
Twain's 'From This Moment On" autobiography is in stores now. The book is also available for purchase through Amazon's website.
Watch the Shania Twain 'From This Moment On' Video
More From Taste of Country