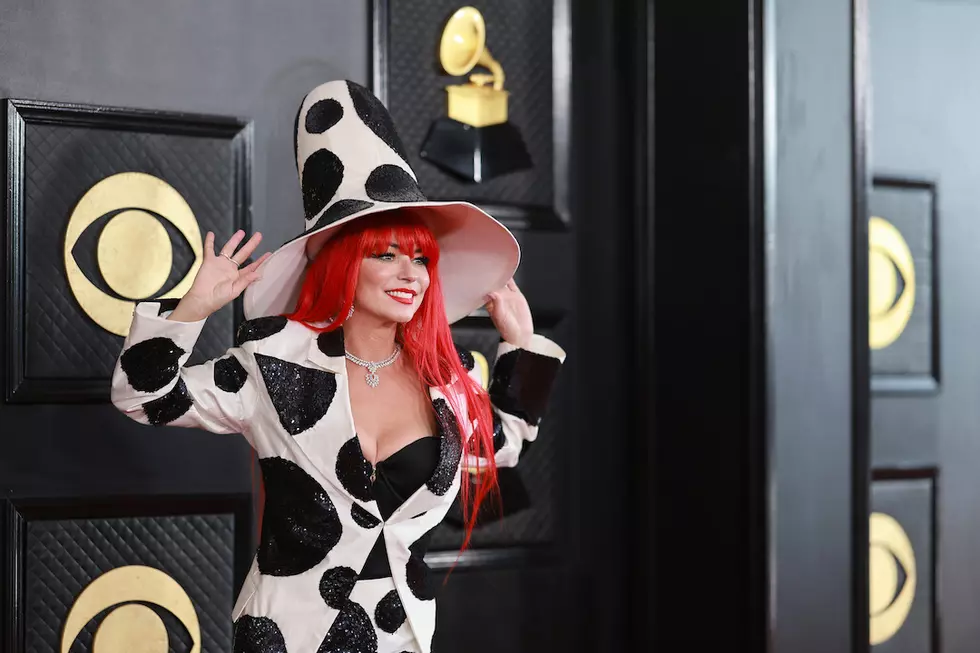 Shania Twain Explains Her Bright Red Hair at the 2023 Grammys
Matt Winkelmeyer, Getty Images
Shania Twain turned heads on the 2023 Grammys red carpet on Sunday night (Feb. 5), rocking a sharp-silhouetted, black-and-white polka dot ensemble with blazing red hair. Her wardrobe made cow print look cool, but it was her long, neon red locks that took the spotlight in an interview she gave on the carpet to ET.
"Oh, the red hair! I thought you were gonna ask me about the polka dots," Twain said.
"I'm just having so much fun these days, and I'm, I guess, re-enjoying fashion and playing with color. I'm in a very colorful mood."
The singer's 2023 Grammys hair isn't the first time that fans have seen her sporting eye-catching locks lately. During many press appearances surrounding the release of her new Queen of Me album — as well as in the music video for the project's first single, "Waking Up Dreaming" — Twain can be seen sporting ethereal pink hair.
It's all part of the album cycle's larger themes of freedom, joy and celebrating every stage of life, the singer explains. She even posed nude for the cover art of "Waking Up Dreaming," to further underscore her message of self-acceptance.
As for her Grammy Awards look, Twain says that red hair was the perfect complement to her bold black-and-white outfit.
"That's part of the reason why the red hair, because I thought, 'You know, I'm gonna be wearing black and white, so I want it to pop on the top," she says.
Twain was a presenter at Sunday night's ceremony, handing out the trophy for Best Country Album. Willie Nelson won that award for his A Beautiful Time album, and since he wasn't there to collect the trophy in person, Twain accepted it on his behalf, saying, "I love you, Willie."
Shania Twain On the 2023 Grammy Awards Red Carpet
Shania Twain
's Grammy look is like nothing she's ever shown us before. Harris Reed designed her white suit with black spots for the 2023 Grammy Awards. She say she chose the red hair to add a pop of color to her binary look and yes the diamonds are real.
More From Taste of Country