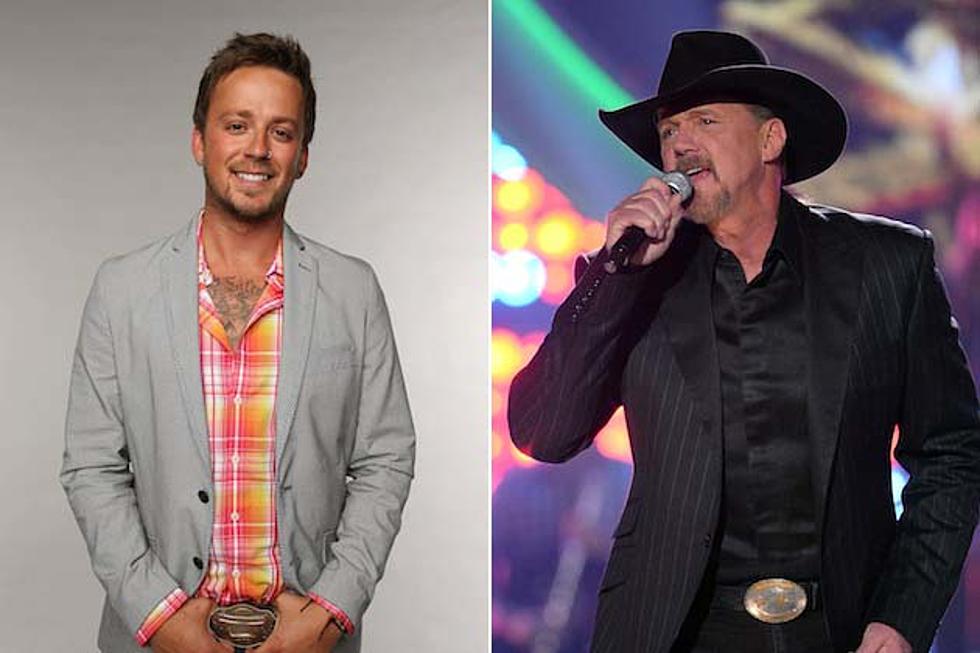 Stephen Barker Liles Gives Eyewitness Account of Trace Adkins Cruise Ship Fight
Christopher Polk/Ethan Miller, Getty Images
Trace Adkins has taken a step toward recovery, checking into rehab after falling off the wagon in his battle with alcoholism. However, a lot remains unclear about a fight that allegedly occurred between the star and an impersonator onboard the Country Cruising ship this week, which may have led him to check into the facility.
Love and Theft's Stephen Barker Liles, who was just a few feet away from the incident, has since come forward to provide an eyewitness account of what, exactly, went down on the boat.
According to Liles, a "confrontation" did occur, but no punches were thrown by Adkins or the unnamed impersonator.
"You know, there's only so much you can take when someone's trying to be you," the Love and Theft singer tells Radio.com. "[Eventually] you're like, 'Ok bro', I've been doing this for 20 years, you've been following me around … and now you're going to come on this small cruise ship ...'"
Along with being in close confines with the impersonator, Liles believes that Adkins' breaking point was when the character began signing autographs with a "mock Trace Adkins autograph," which closely mimicked the country superstar's signature.
"It kind of gets you after some point," Liles adds, empathizing with Adkins. "It's cool for a little while, and then you get in a confined space, and when the dude is mocking your autograph ... "
After twelve years sober, Adkins had reportedly been drinking when he confronted the impersonator. However, Liles claims that the 'Love Will' hitmaker "just confronted him" and "got up in his face."
Adkins was a headliner on Country Cruising, which began its route on Sunday (Jan. 12). When the ship docked in Jamaica following the altercation, the star fled to check into a rehabilitation facility. It's not clear where he is or how long he'll be staying -- his next scheduled show is in Harrisburg, Pa. on Feb. 8.
More From Taste of Country