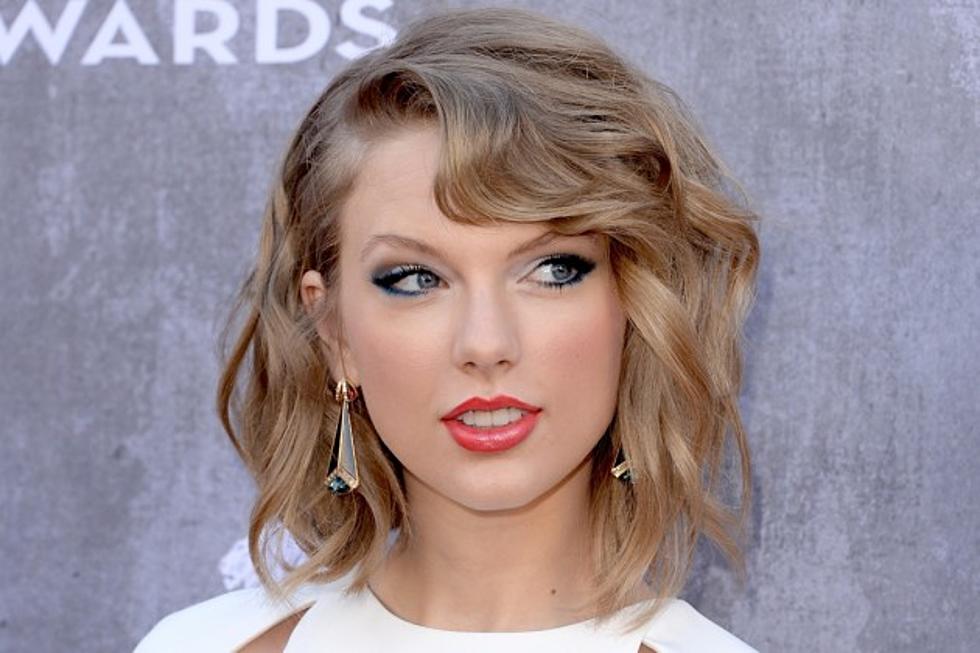 Taylor Swift Pulls Entire Catalog From Spotify
Jason Merritt, Getty Images
One week after releasing her hotly-anticipated new album '1989,' Taylor Swift has abruptly pulled her entire recorded catalog from Spotify.
The news came as industry insiders are predicting that Swift is on track to sell more than a million copies of the project in its opening week -- a feat that is virtually unheard of in the current industry climate, where illegal downloading and streaming services like Spotify and Pandora have impacted actual sales to such an extent that no album previously released in 2014 has gone Platinum.
Billboard is predicting that '1989' may sell as many as 1.3 million copies in its opening week -- the largest opening week in 12 years, since Eminem's 'The Eminem Show' moved 1.322 million in its first week.
According to Rolling Stone, Swift's label, Big Machine, made the decision to yank her catalog without negotiating with Spotify. One industry source says the potential sale of the label prompted CEO Scott Borchetta to try to initiate a "pop on their sales," but disagrees with his methodology.
"There are reasons why you can sell 1 million units, but it's got nothing to do with not providing that album to Spotify," the source says. "Every 15-year-old knows where to get that record, and it's not iTunes."
The issue many artists, both large and small, have with Spotify is its business model, which they decry as paying tiny royalties against massive plays. According to Time, artists earn on average less than one cent per play on Spotify, between $0.006 and $0.0084.
Swift spoke out against that model in a Wall Street Journal op-ed in July, writing, "In my opinion, the value of an album is, and will continue to be, based on the amount of heart and soul an artist has bled into a body of work, and the financial value that artists (and their labels) place on their music when it goes out into the marketplace. Piracy, file sharing and streaming have shrunk the numbers of paid album sales drastically, and every artist has handled this blow differently."
Grammy-winning singer-songwriter Rosanne Cash is just one prominent artist who is involved with the Content Creators Coalition, a group that has lobbied Congress in defense of artists' rights.
"Obviously this is the future, and it's not gonna change, but as far as content providers, there's this danger that content providers -- music and writing -- that we become this servant class that provides content for a pittance," she says with a rueful laugh. "And people who wouldn't think of stealing an apple in a grocery store will happily steal an album online without thinking of the ramifications of that. And I know a lot of musicians feel really devalued, and I know young musicians who've had to get other jobs, who couldn't survive. It's heartbreaking, it's just heartbreaking."
Spotify issued a statement regarding Swift's decision on Monday (Nov. 3), saying, "We hope she'll change her mind and join us in building a new music economy that works for everyone. We believe fans should be able to listen to music wherever and whenever they want, and that artists have an absolute right to be paid for their work and protected from piracy. That's why we pay nearly 70 percent of our revenue back to the music community."
According to Nielsen SoundScan, album sales are down 14 percent, and individual track sales are down 13 percent in the past year, while the RIAA reports that paid subscriptions to streaming services like Spotify increased by 57 percent in that time. Spotify argues that as paid subscriptions increase, so will the amount of revenue they pay out to individual artists and writers.
You Think You Know Taylor Swift?
More From Taste of Country