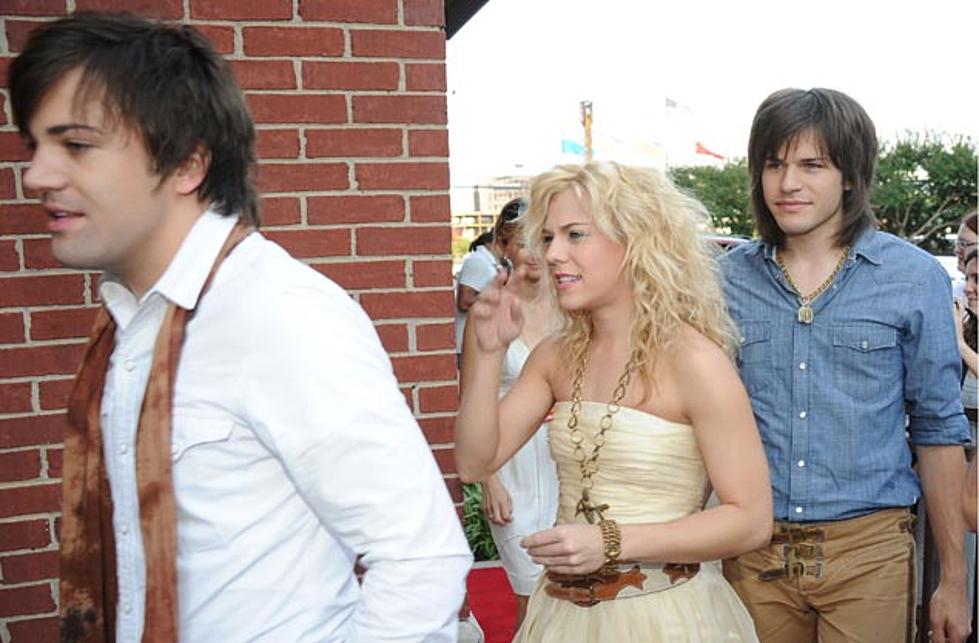 The Band Perry Reach Triple Platinum Certification
It has been one year since the release of the Band Perry's self-titled debut album on Republic Nashville, and what better way to celebrate the milestone than having their smash single 'If I Die Young,' reach triple platinum certification for sales exceeding three million.
'The Band Perry' is also on track for being certified platinum by the year's end. The critically acclaimed album was certified gold earlier this year, and is currently closing in on 775,000 copies sold to date.
"Although we've planned, prepared and prayed for this moment for the past thirteen years, we're still a little overwhelmed by the warm welcome we've been given," says the band. "Birthdays have always been celebrated big in this family, so to have a one-year-old album and hear that 'If I Die Young' has touched so many people ... it makes us feel that we're sharing our celebration with all of you."
The celebration continues next week for Kimberly, Neil and Reid Perry as they head to ABC's 'Dancing With the Stars' where they will perform on the Results Show set to air on Tuesday, October 18 at 9:00PM ET.
In addition to the album and single success, the Band Perry also recently racked up five CMA nominations for this year's awards show, including Vocal Group of the Year, New Artist of the Year, as well as Single of the Year, Song of the Year and Music Video of the Year, all for 'If I Die Young.' The 45th Annual CMA Awards will broadcast live from Nashville's Bridgestone Arena on ABC on Wednesday, November 9 at 8:00PM ET.
The Band Perry's latest single from their debut album is 'All Your Life.' The song currently sits just outside the Top 20 on the country singles chart.
More From Taste of Country