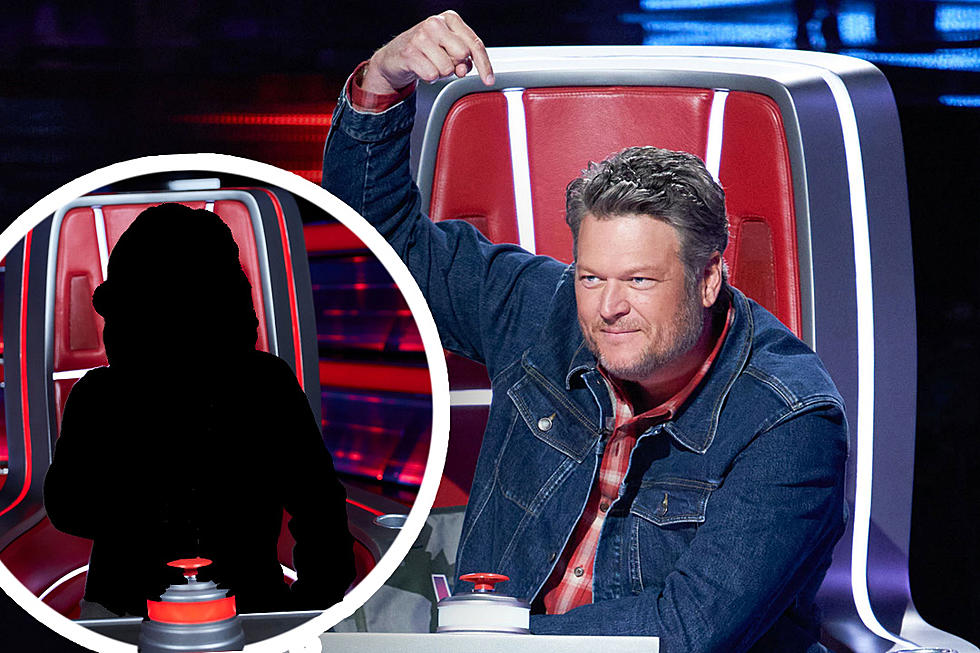 Did 'The Voice' Just Reveal Blake Shelton's Replacement?
NBC
Blake Shelton's replacement on The Voice needs to be a country singer, and that's not just our opinion.
Coach John Legend said that to Extra in 2022, suggesting Carrie Underwood as the new coach because she'd be good at it, and because she's already a part of the NBC family (Sunday Night Football).
We have her as the fifth most-likely candidate on our list of potential Season 24 coaches. You can see the full list below, after you learn how The Voice may already be prepping us for who's next:
Reba McEntire is the mega mentor for Season 23. During a massive trailer promoting her appearance, she becomes emotional with one contestant gives hard advice to another and pals around with the coaching panel.
At one point early in the 4-minute clip (by comparison, the movie trailer for the new Avatar movie was just over two minutes), McEntire is revealed to be sitting in one of the coach's chairs. It's a great fit!
There is precedent for the mega mentor-to-coach transition, as Kelly Clarkson did it a decade ago. The new coach will need to keep their fall schedule pretty clear (zero current tour dates listed on Reba's website), and they will want to line up some cross-promotional releases for the fall, like say a book and an album ...
Most importantly, the next coach is going to need to transcend country music. Shelton is the No.1 reason the show has remained popular for 12 years, so a lightweight won't cut it. Only a legend (Dolly Parton and Garth Brooks are two more we considered below) will draw a similar crowd, and it sure would be nice if this new coach had previous television experience. Do not underestimate country music's importance to the success of singing reality television shows — it's the most important genre, as noted by the many winners.
Over the last two years, McEntire has been working harder on screen than she has on country stages. A Lifetime movie called The Hammer was entertaining, and she did fine hosting the CMA Awards. A starring role in ABC's Big Sky: Deadly Trails is the most significant line on the singer's recent resume. Fans were able to fall in love with the 68-year-old in an entirely new way — and don't worry about her age! Lionel Richie, 73, has proven that's just a number.
So, what does Reba say about all this? She laughed nervously when Carson Daly broached the topic during an interview on Today. Previously, she'd turned down this job because she was too busy, but her priorities have shifted since 2011. If McEntire isn't going to be the next coach on The Voice, then NBC sure is putting a lot into fooling us.
'The Voice': Country Singers Who Could Replace Blake Shelton (With Odds)
Blake Shelton
is set to leave
The Voice
after 23 seasons, and a country singer is going to replace him, right? Nashville's greatest export is too important to the show to ignore, which means one of these 11 artists will take his spot in the fall.
Blake Shelton's Winners From 'The Voice': Where Are They Now?
How many of the eight Team Blake winners from
The Voice
can you name?
Blake Shelton
is the show's winningest coach, and several have had hits at country radio and beyond. Several more have shifted genres, changed their name or just flat-out gone missing. Here is the latest on every Team Blake winner from
The Voice.
More From Taste of Country