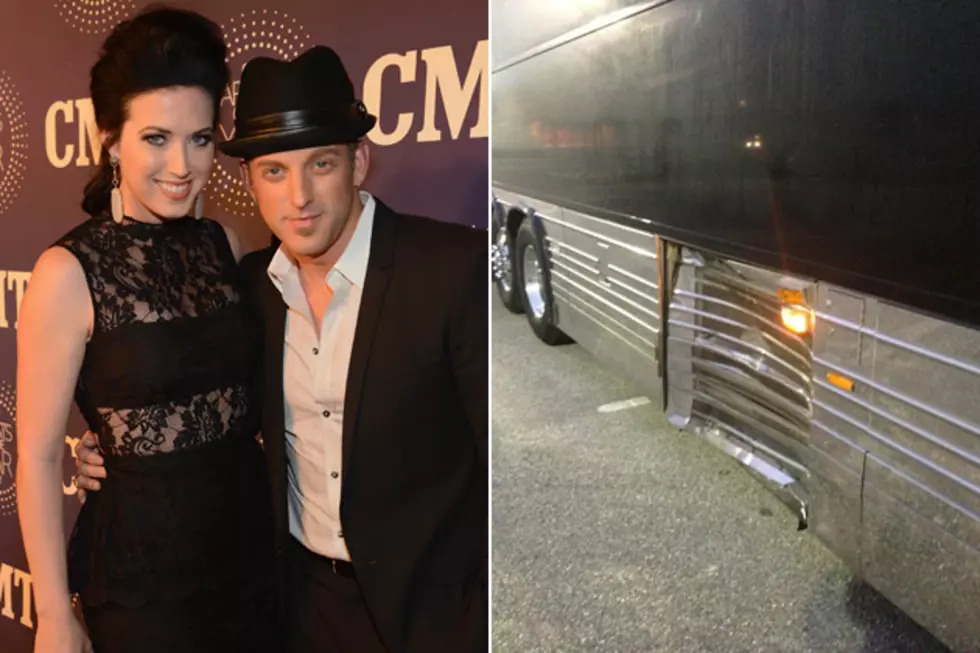 Thompson Square Involved in Bus Accident
Rick Diamond, Getty Images / Twitter
Thompson Square were returning home from a show in Pembroke Pines, Fla. on Monday morning (Jan. 28) when their tour bus was blindsided just 20 minutes from home.
The married duo shared the news and pictures on Twitter and Facebook. According to one tweet, the accident occurred around 5:30AM. "A woman just didnt (sic) see us early this morning and hit us as we crossed the highway," a tweet which has since been removed read. "It was pretty foggy."
It's not clear who besides Keifer and Shawna Thompson were aboard the bus at the time, or whether anyone was injured. The duo has some time off to recover from the accident -- or at the very least get their bus fixed. They're not scheduled to return to the road as part of Luke Bryan's Dirt Road Diaries Tour until Feb. 7 in New York.
Last week, the duo announced they'll release their new album 'Just Feels Good' on March 26. They also just finished with the music video for their current single 'If I Didn't Have You.' Earlier this month, Keifer Thompson played a prank on fans by tweeting a picture that made it look like he'd been punched and Shawna Thompson had been hospitalized.
More From Taste of Country