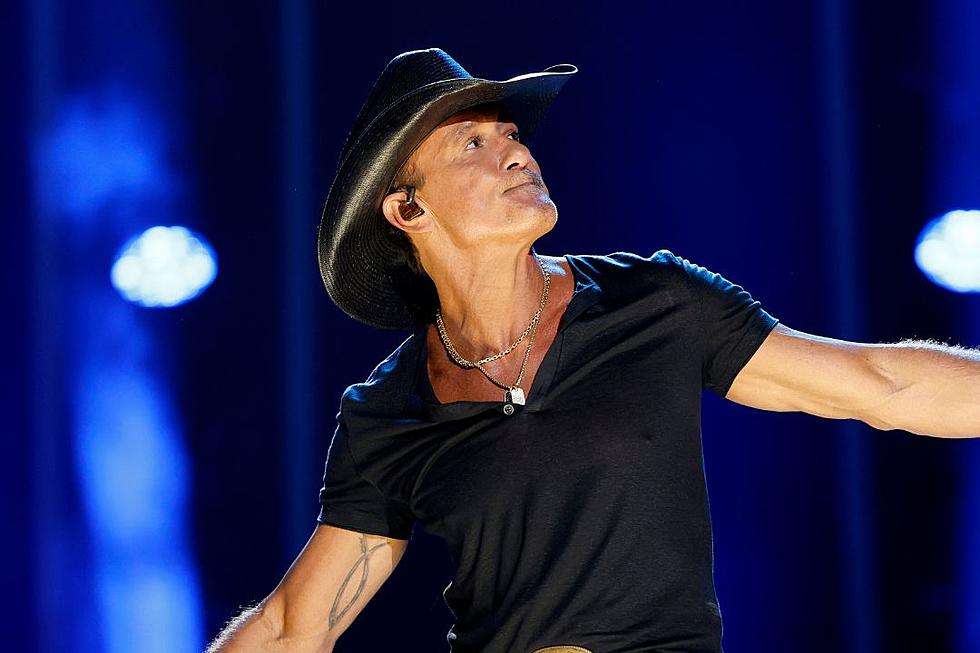 Tim McGraw Drops Bittersweet New Breakup Song, 'Remember Me Well' [Listen]
Jason Kempin/Getty Images
Tim McGraw spotlights his ruminative sentiments in his latest song, "Remember Me Well."
Out now, the track finds McGraw reflecting on a past relationship and the memories he forged with his ex. While they're unable to rewind time and salvage what was, he hopes that she'll "remember me well" and the myriad highs and lows they experienced as a couple.
"If you're gonna drink to me, drink tequila / If you're gonna think of me, think of that balcony / On the corner of 5th and Eviston / Like we're back in that beach motel again / It wasn't just wasted time wе spent together / Wе had a few moments worth forever," McGraw sings in the chorus over a soaring mid-tempo production.
"If you're gonna love me, don't keep it to yourself / If you're gonna hate me, tell me go to hell / If you're gonna forget me, find someone else / If you're gonna remember me, remember me well," he continues with a bittersweet vocal delivery.
"Remember Me Well" is the latest preview of McGraw's 17th studio album, Standing Room Only. Due out Aug. 25, the 13-track collection also features "Hey Whiskey" and the title track, both of which are out now.
Of his upcoming record, McGraw shares, "As an artist, I always want to dig deeper and get better every time I make a new record — it's a big part of what drives me, and I really believe this is one of the best projects we've made. I've been working on this album since 2020, and this collection of songs are some of the most emotional, thought-provoking, and life-affirming music I've ever recorded."
Standing Room Only is available for pre-order now.
The Top Country Songs of 2023, Ranked
The best country songs of 2023 fit snug over your life and experiences. Each is written from personal experiences, but somehow, that translates as if it were custom to each of us. We've loved, we've longed, we've lost and we've cut loose in the country.
Airplay charts, sales data and streaming numbers helped make this list of country music's top songs of 2023, but staff and Taste of Country reader opinion were most influential. Songs included on previous Top Country Songs lists were not eligible. A song may have been released in 2022, but it had to have the majority of recorded airplay or impact this year to count.
More From Taste of Country