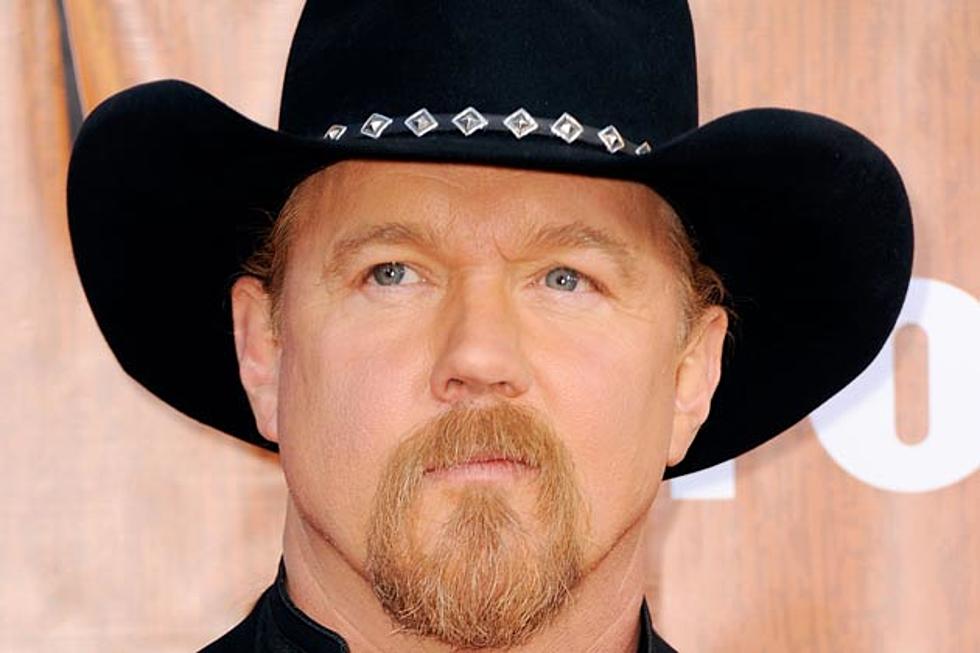 Is Trace Adkins' Music Career Almost Over?
Frazer Harrison, Getty Images
Trace Adkins seems like he's on a hot streak, but to hear him tell the tale, he feels like his career could be over at any time. In a candid new interview, the country star and recent 'Celebrity Apprentice' winner expresses doubts about getting radio airplay for his new album, 'Love Will.'
"I mean, I'm a realist. I look at this career that I've had, and it's been fantastic. It's been more than I ever could have dreamed or hoped for or wished for," Adkins tells CMT. "And I may be getting to the end of my competitive run at radio. You what I'm sayin'? And this may be it . . . if they play this one, maybe I'll stick around a little while."
The singer says his expectations are different than they were when he was a young artist starting out. "My first album came and went platinum, and I was like, 'This is gonna be easy,'" he admits. "And it took me a long time to hit that lick again -- have one come out and go platinum or double platinum. My expectations are just not what they used to be to start with. Much more realistic now."
Part of that is because Adkins is at the age where country radio playlists naturally start dropping an artist, and part of it is because his new album reflects a very different musical slant from past efforts. And he says that's only going to continue, since his next release will also be a dramatic departure from his norm.
"I have a Christmas record coming out this year," Adkins reveals. "This is the first Christmas record I've ever made, and I am so proud of this Christmas record, probably more proud of this than anything that I've possibly ever done with the exception of some of those really deep, profound military songs that pay tribute to heroes. But other than that, I think, for my money, this record has more depth than anything -- and it's a Christmas record. I love this record."
And if it should happen that radio won't embrace his new approach, Adkins is philosophical about whatever comes next. "I'm just saying we all have our day. And when it comes to an end, you have to have the grace and the dignity to recognize, it's time -- it's time to move on, maybe go do something else," he reflects. "I think I'm at that record, you know? I'm prepared for it, I'm ready for it. It doesn't terrify me. It doesn't scare me. I'll just start on another chapter."
More From Taste of Country