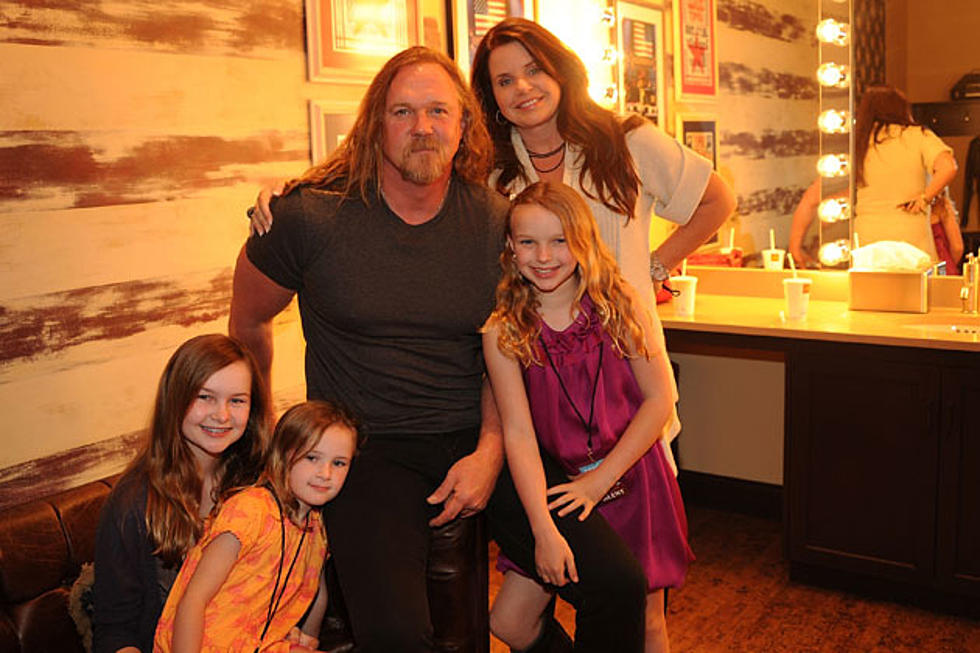 Country Stars With Their Kids – Trace Adkins
That's Trace Adkins with his wife Rhonda and their three daughters. MacKenzie is the oldest, followed by Brianna and Trinity. The big man also has two older daughters with his first wife -- that would be Tarah and Sarah, born in 1983 and 1985 respectively.
The picture above was taken in 2011. You may recognize Trinity from the 'Just Fishin'' video, and Brianna was the one who inspired Adkins' charity choice when he was 'Celebrity Apprentice' in 2008. She suffers from numerous food allergies, so he played in support of the Food Allergy and Anaphylaxis Network.
More From Taste of Country