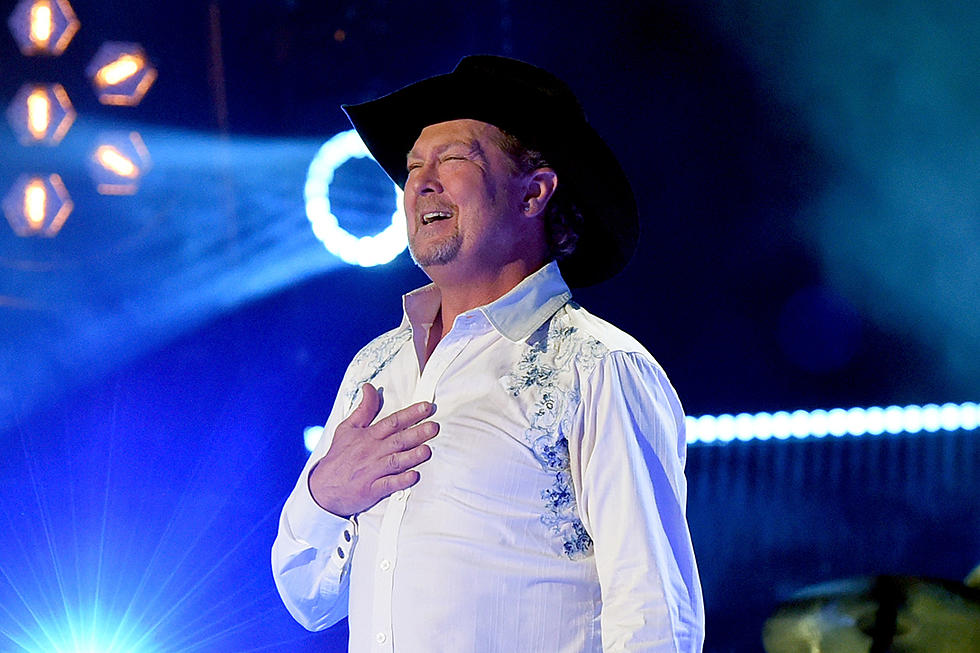 Tracy Lawrence Is Doing Incredible things for the Homeless This Thanksgiving
Rick Diamond, Getty Images
Tracy Lawrence is doing incredible things for Nashville's homeless population this Thanksgiving. On Tuesday (Nov. 20), Lawrence and dozens of volunteers will prepare more than 7,000 meals at the Nashville Rescue Mission for his 13th annual Mission: Possible Turkey Fry and Concert.
Then, after a long day of serving full Thanksgiving meals, Lawrence will take to Nashville's Wildhorse Saloon for a special concert benefiting the mission. Last year Lawrence and friends brought in nearly $150,000. "We plan to really exceed that this year," Lawrence tells Taste of Country.
The country singer and a collection of fellow music, sports and entertainment celebrities start frying turkeys early in the morning in the mission parking lot. They plan on cooking between 500 to 600 turkeys, "Or until the kitchen taps outs," Lawrence says, laughing.
Volunteers will also be collecting all kinds of donations for Nashville's underserved population, from coats to canned food to, yes, even turkeys. And that's all before the concert starts at 7PM. Meanwhile, the event is expanding to other cities across the United States.
If it sounds like a lot of work, it is.
"This is my Super Bowl," Lawrence admits. But he says it's all worth it to help the mission. Lawrence also says Mission: Possible has been an eye-opening experience — one that helped him understand all the different ways hunger and homelessness can strike.
He shares the story of a young man who began frequenting the shelter after his spouse racked up hundreds of thousands of dollars in medical bills after being diagnosed with cancer. "All of his paycheck went to paying those bills," Lawrence says.
In 2016, the Nashville chapter of the Association of Fundraising Professionals awarded Lawrence with the Philanthropist of the Year award for his work to help homeless and underserved populations. You can purchase tickets to the special benefit concert here.
Unbelievable '90s Country Facts You Definitely Didn't Know:
More From Taste of Country