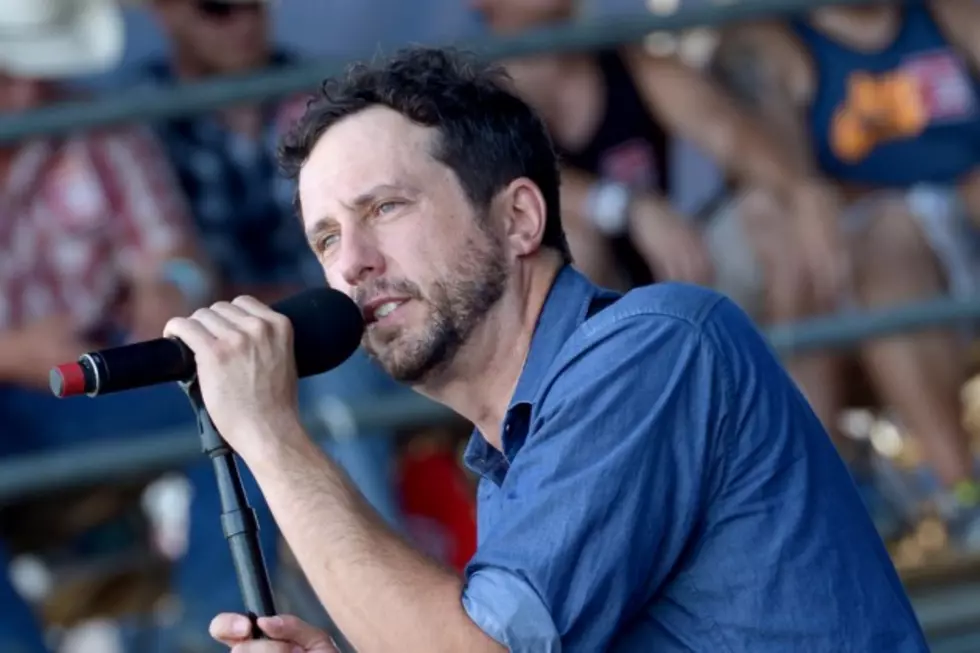 Will Hoge Calls to Take Down Confederate Flag in New Song
Rick Diamond, Getty Images
Will Hoge turned to his music to help him sort out his complicated history with the Confederate flag in a newly-released song.
Hoge grew up in Franklin, Tenn., a suburb just west of Nashville. When he was in high school his team was the Franklin Rebels, whose mascot was a Confederate soldier. The teenager didn't give a second thought to wearing a Confederate flag shirt to the games.
"It's something I've been surrounded with for years," the singer-songwriter tells Rolling Stone. "In my 17-year-old innocent mind, it was exactly what I hear everybody saying now: It's this sign of independence for a rebel, a guy who is willing to take a stand for something and be his own man. In that symbol, you wanted it to go hand-in-hand, and it did for me for a long time."
But that gradually changed as Hoge established a successful music career and began touring the world. The more he widened his horizons and met people from other walks of life, the harder he struggled to square being a proud Southerner with the baggage the flag carried for many as a symbol of racism, secession, economic oppression and more. When the national debate over the flag came to a head recently after the racially-motivated mass shootings in South Carolina, Hoge worked through his feelings about the flag in a new song titled "Still a Southern Man."
"The line really ain't that thin between heritage and hate / One's saying yes ma'am and thank you, and making sure you pull your own weight," he sings, adding, "The other's what happens when you try to hold down anybody that ain't just like you / You can call it what you want, but it's a godamn shame, and I'm glad I've finally seen the truth." By the end of the song, Hoge reaches the same conclusion that so many others across America have come to in recent weeks, including the state legislature of South Carolina: "Take it down, I wanna take it down."
"There are a lot of Southern white kids who aren't racist who see the rebel flag as being proud to be Southern," Hoge says. "And there are a lot of things to be proud of. But there are a few things on the 'don't be proud' side. Put the flag over there."
Hoge recorded the blistering track in the course of a single session at Nashville's historic RCA Studio A, where he also recorded "Middle of America," the first single from his latest album, the critically acclaimed Small Town Dreams. Check out the "Still a Southern Man" here.
The Biggest Stories of 2015 (So Far)
Kid Rock Responds to Confederate Flag Protests
More From Taste of Country