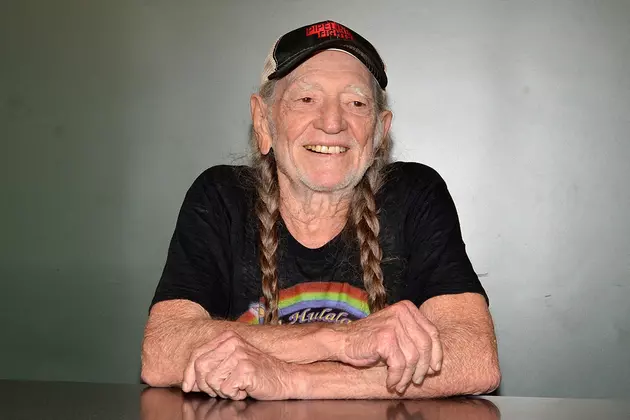 Willie Nelson Reveals He Had Stem Cell Surgery
Slaven Vlasic, Getty Images
Stem cell surgery forced the postponement of three of Willie Nelson's tour dates with Merle Haggard. In a recent interview the country legend sheds light on why he elected to have the operation, also explaining how it will affect him moving forward.
Nelson and Haggard's Django and Jimmie Tour was slated to begin on Oct. 15, but the first show was pushed back rather suddenly. Concerts slated for Oct. 16 and Oct. 17 were also postponed, with the iconic pair hitting the road on Oct. 18 instead.
Nelson tells the Washington Post that the stem cell surgery was supposed to help his lungs, which were in rough shape after years of smoking cigarettes.
"I've had emphysema and pneumonia four or five times, so my lungs were really screwed up, and I had heard that this stem-cell operation would be good for them," he reveals. "So I said, 'Well, I'm gonna try it out.'"
A review of the Oct. 18 show in Roanoke, Va., indicates that the surgery didn't hinder Nelson's singing or playing. The Roanoke Times said he seemed energized and on point. The Django and Jimmie Tour has since wrapped, but a rescheduled date is slotted for May 2016 in South Carolina. Wilson and Haggard will also play three shows together next April.
On Wednesday night (Nov. 18) Nelson was honored with the Gershwin Prize for popular song at a ceremony in Washington D.C. The ceremony and all star concert will air on PBS on Jan. 15.
See Stars Who've Suffered Unthinkable Tragedies
More From Taste of Country