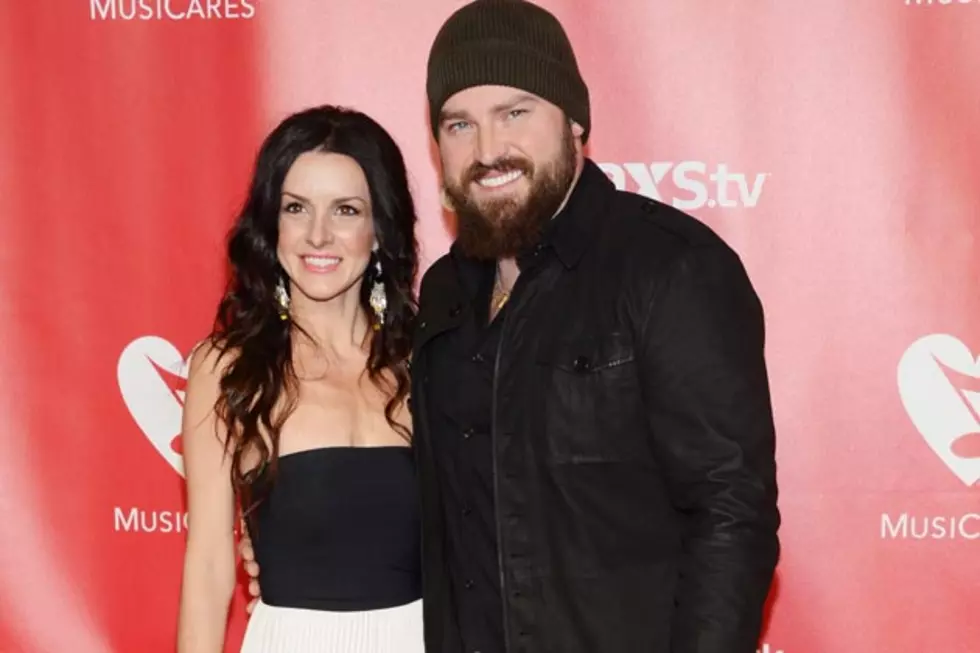 Zac Brown and Wife Expecting Fifth Child
Jason Kempin, Getty Images
It's officially the Zac Brown Brood, as baby No. 5 is on the way for the Zac Brown Band frontman. The bearded, beanie-wearing singer and wife Shelly will welcome the new addition in early 2014.
The good news was shared on the band's official Twitter account. "We're excited to share the news that Zac and Shelly Brown are expecting a new baby in early 2014 #BabyBrown," the band shares.
Baby Brown will join the couple's brood of four daughters -- Justice, Lucy, Georgia and Joni, the latter of which was born in 2011.
The 'Chicken Fried' hitmaker previously admitted that he is good at making little girls, having had four in five years. About 18 months ago, Brown seemed satisfied and content with a brood of four and was looking forward to some time where his wife wasn't with child.
Things have clearly changed! Perhaps he will buck the trend with the fifth and welcome his first son. Or will he be further outnumbered at home with another girl, a la Tim McGraw, who is surrounded by females?
We'll have to wait and see. Congrats to the Browns on their on-the-way addition to the family.
More From Taste of Country