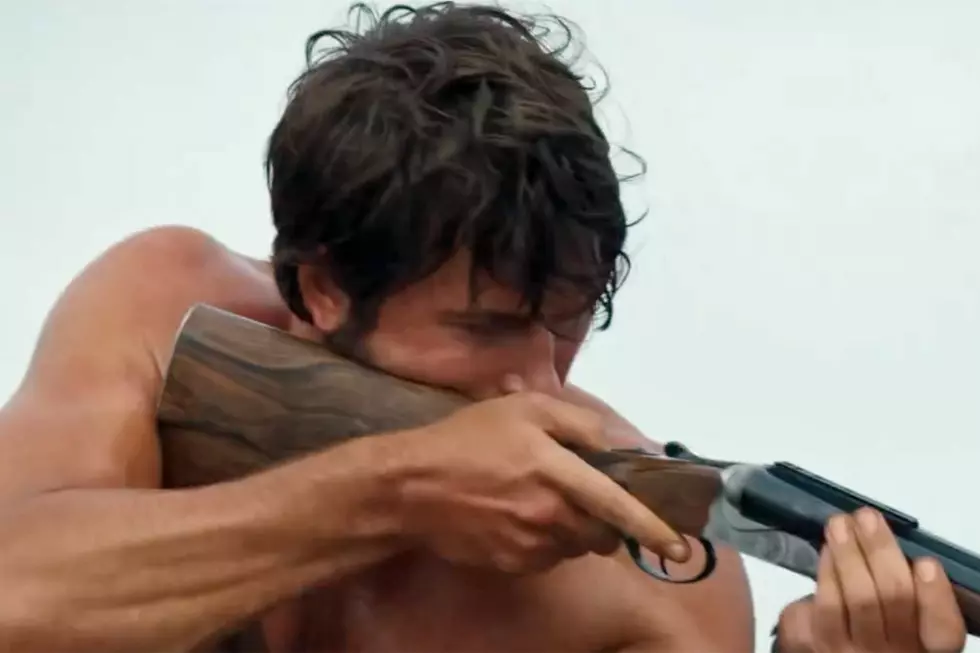 New '1923' Teaser Proves Not All Villains Are Human [Watch]
Paramount+
A difficult wait between episodes of 1923 has become more difficult. A new 45-second mid-season teaser for the show answers a pressing question, but also opens up new ways for the drama to torture the main characters — and our emotions.
Jacob Dutton (Harrison Ford) was left in critical condition after Ep. 4 and his wife Cara (Helen Mirren) had just sent for their nephew Spencer Dutton (Brandon Sklenar) to return from Africa. Within the first 10 seconds, we learn what's to come.
This video contains several spoilers for those who have not not watched Ep. 1-3 of 1923.
Ep. 5 of 1923 drops on Feb. 5. Here's what you need to know:
Jacob Dutton was gravely injured by Banner Creighton (Jerome Flynn), a sheepherder Jacob tried to hang.
Spencer Dutton was living in Africa with new fiancé Alexandria (Julia Schlaepfer). He's a WWI veteran with significant PTSD.
Teonna Rainwater (Aminah Nieves) is a student at an Indian boarding school. She has declared war on the school and run away.
The new video shows Jacob recovering from gunshot wounds and Spencer taking passage to America. His ship encounters a hungry shark and he's forced to shoot at it, like he did the lions in Ep. 3.
Father Renaud (Sebatian Roché) learns of Teonna's escape and sends a team to track her down, presumably to punish her for murdering a nun. She encounters a snarling black wolf — could another Yellowstone franchise be underscoring the importance of wolves?
Donald Whitfield (Timothy Dalton) is pulling the strings to ensure Banner's attack on the Duttons ends to their benefit. He's the financier, but at the end of Ep. 4 and during this teaser, his cruel side festers.
1923 is the second Yellowstone prequel, following 1883. Spencer and his brother John Sr. are the only characters represented in both shows, but John Sr. dies in the same gun fight that injures Jacob. During a recent episode of the Dutton Rules podcast, the hosts discussed the parallels between the two shows.
22 'Yellowstone' Facts You Probably Didn't Know
How big of a fan of
Yellowstone
are you? These 22 facts about the Paramount Network show are sure to stump even the most dedicated viewers. They're almost all about the cast members and their real-life passions and roles. John's kids? Beth's accent? Rainwater's guitar playing? Tate's spoilers? It's all part of this list of 22 Facts You Probably Didn't Know About Yellowstone.
You Can Rent a Cabin on the Ranch From 'Yellowstone' - See Pictures
The stunning Montana ranch that serves as the setting for the hit TV show Yellowstone offers cabins for rent, and the price includes tours of the set and ranch. Scroll below to see photos of the extraordinary property.
More From Taste of Country