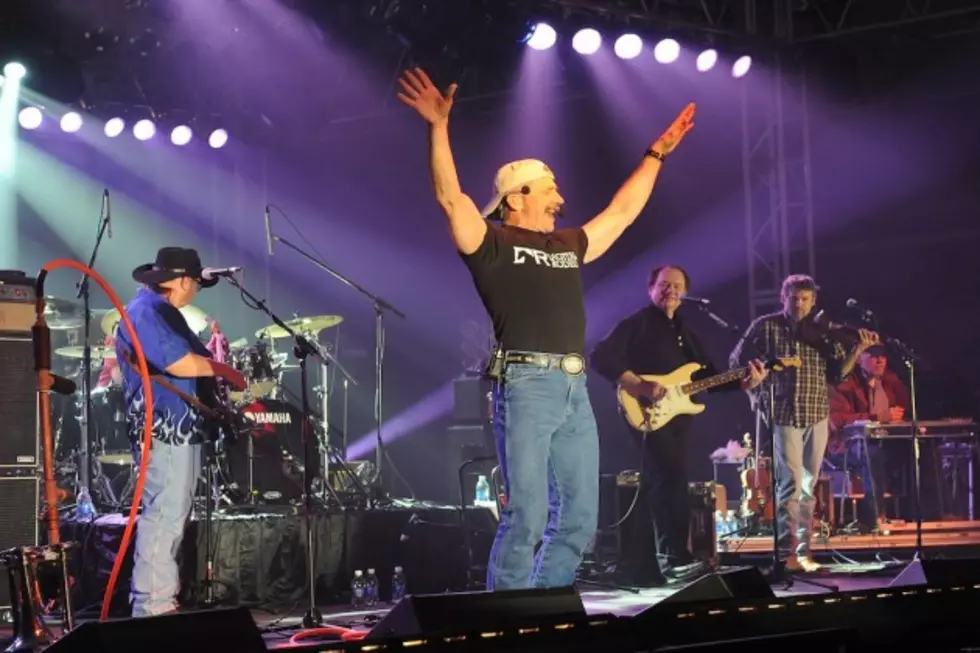 Aaron Tippin Celebrating 25th Anniversary With New Music
Rick Diamond, Getty Images
Stars quickly rise and fade in the music industry, but country artist Aaron Tippin has displayed staying power. This year marks his 25th anniversary as a recording artist.
To celebrate his silver anniversary, Tippin is releasing Aaron Tippin 25, a collection of both new and old songs, via his own Nippit Records. The two-disc, 25-track album will include ten of Tippin's greatest career hits, as well as 15 new songs. This is the first time Tippin has released new music in over six years.
"I had so much fun writing and recording this stuff," Tippin says. "It's always great to get to sing the old hits which have brought me to where I am now but it's also energizing to do new songs. I co-wrote with some awesome writers for this project."
The upcoming album will feature classic hits such as "Kiss This" and "You've Got to Stand for Something." Tippin co-wrote many of the new songs, including "God's Not Through With Me Yet" and "Real People." He also sings covers of Frank Sinatra's "The Way You Look Tonight" and the Georgia Satellites' "Keep Your Hands to Yourself."
When thinking about the past 25 years, Tippin is both reflective and grateful. "I think about it and go, 'Wow. What am I doing still here?' I am the luckiest hillbilly that ever lived," he says.
Aaron Tippin 25 will be available for purchase online exclusively at the singer's website.
See Country Stars' Yearbook Photos