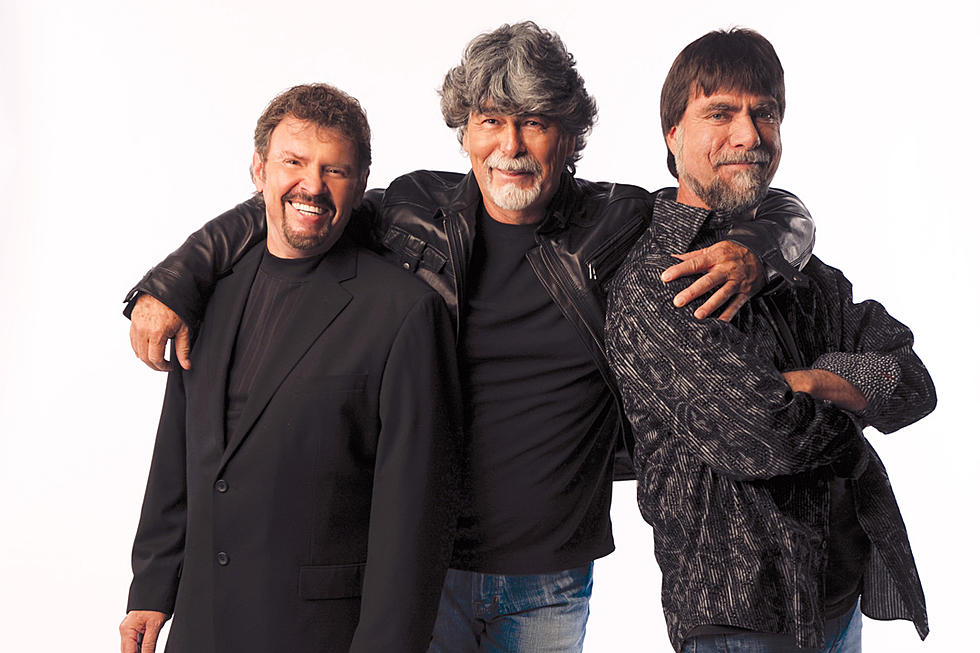 Alabama Postpone Remaining 50th Anniversary Tour Dates as Randy Owen Treats Migraines, Vertigo
Courtesy of Absolute Publicity
Alabama has postponed the remainder of their 50th Anniversary Tour due to singer Randy Owen's ongoing cluster migraines and vertigo.
The news comes a month after the Hall of Fame trio canceled their first batch of dates and Owen revealed his health issues. All shows since July 18 have been postponed, and now the remainder of the dates on their 50-city tour will also be moved. Rescheduled dates will be announced in the coming weeks.
After the first batch of postponed dates in July, the band said that Owen was in doctor's care and sounded optimistic about a return to the road. The 50th Anniversary Tour was set to wrap on Nov. 20 in Nashville.
Here's What Alabama Says About Randy Owen's Health:
Alabama's Teddy Gentry released the following statement on Wednesday afternoon (Aug. 21):
The '50th Anniversary Tour' has been very special to us. The support of the fans and their energy at all of our shows has led to some of the most fun we've ever had onstage. As disappointed as myself, Randy, and Jeff are to have to postpone this tour for all of our incredible fans, we know that Randy's recovery is what is most important for everyone at this time. We would like to thank our fans, promoters, and venues and we look forward to seeing you all soon."
Taste of Country caught the group during a stop in Mack, Colo., earlier this year when Alabama headlined Day 4 of Country Jam. They played the hits mostly as fans remember them, with occasional variances such as adding "Will the Circle Be Unbroken" into the middle of "Dixieland Delight."
Love Country? Then You'll Love Riley Green!
Every '80s Country Fan Knows These 50 Songs: 
More From Taste of Country