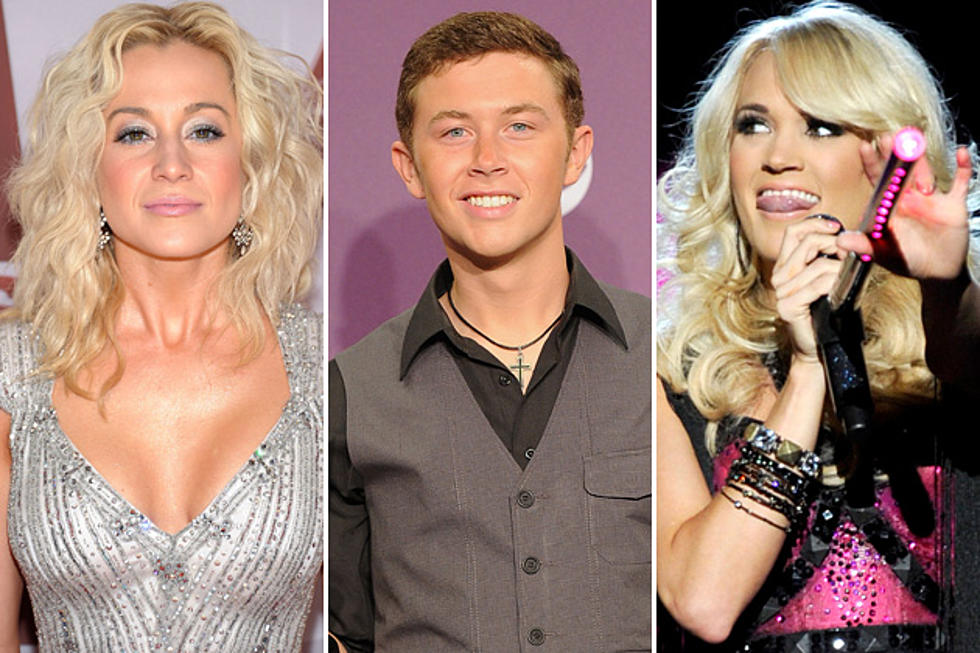 'American Idol' Singers – Then and Now
Country music has been a happy home for a number of 'American Idol' contestants, including two winners -- three if you count Kelly Clarkson, who just recently decided to try her luck in the genre. Since their time on the show, the singers have grown up considerably. Even Scotty McCreery and Lauren Alaina -- who are just one year removed from the FOX reality series -- look different than they did when fans met them in 2011.
Take a look at 10 'American Idol' singers who've enjoyed the most success in country music. We've dug up a few photos these men and women might not want to share and compared them with similar photos from 2012. A few people, like Josh Gracin, look surprisingly similar, while others -- like Clarkson and Bucky Covington -- have made many changes. Click the big orange button below to see how they've grown.
More From Taste of Country