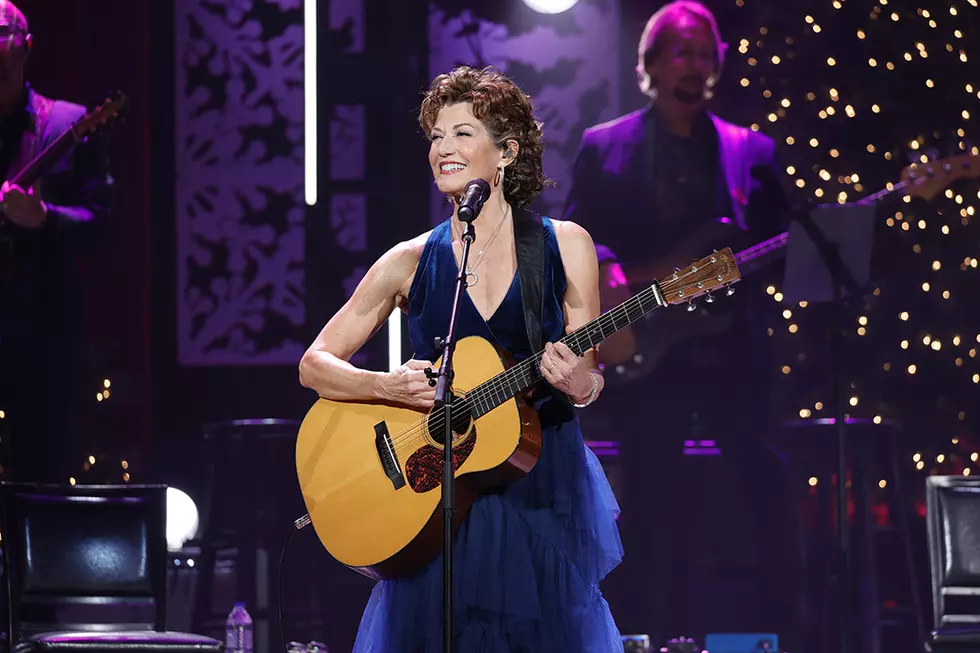 Amy Grant Returns to the Stage Three Months After Bicycle Accident
Jason Kempin, Getty Images
Christian singer Amy Grant took the stage for the first time since a serious bicycle accident put her in the hospital and forced her to cancel or postpone several months of tour dates.
Grant's first show back took place in Memphis, Tenn., on Saturday (Nov. 27), nearly three months after her fall in Nashville.
According to her team, the accident happened when Grant hit a pothole while riding with a friend. While she was wearing a helmet, she was knocked unconscious for 10 to 15 minutes (per her husband, Vince Gill). All shows scheduled for August were postponed, and a month after the accident, she added that additional dates would be shuffled. The start of her Christmas tour with Michael W. Smith was never in doubt, however.
"On the advice of my doctors and other friends who have been through similar experiences of recovery," Grant shared on Aug. 27, "I am choosing to give myself the gift of a very simple fall season. I look forward to making music with Michael W. and Vince during the Christmas season."
On Sunday, Grant celebrated returning to the stage and offered more thanks to her fans and friends.
"After a season of healing at home, it was good to be back on stage with Michael W. Smith, Michael Tait and my musical family," she writes on Instagram. "Thank YOU for your many prayers over the last few months and as my healing continues. I hope to see some of your familiar faces in the audience over the next few weeks."
The Christmas tour with Smith runs through Dec. 9. Immediately after that, Grant begins a lengthy residency at the Ryman Auditorium in Nashville with her husband. The couple have 12 shows scattered across eight dates, per her website.
50 Classic Country Artists Today's Fans Should Know
Today's country music stars owe a debt of gratitude to the legends who formed and cultivated the genre, starting in the early 20th century. These 50 classic country artists remain relevant today. Some developed a style that's emulated on today's country radio. Others set a bar for vocal talent or songwriting skill.
This list of 50 influential classic country artists features country music singers who started their careers before 1990. It's ranked by each artist's current influence on the country music format today, not individual, lifelong impact. Tell us where we got it right or wrong on
Twitter
.
More From Taste of Country