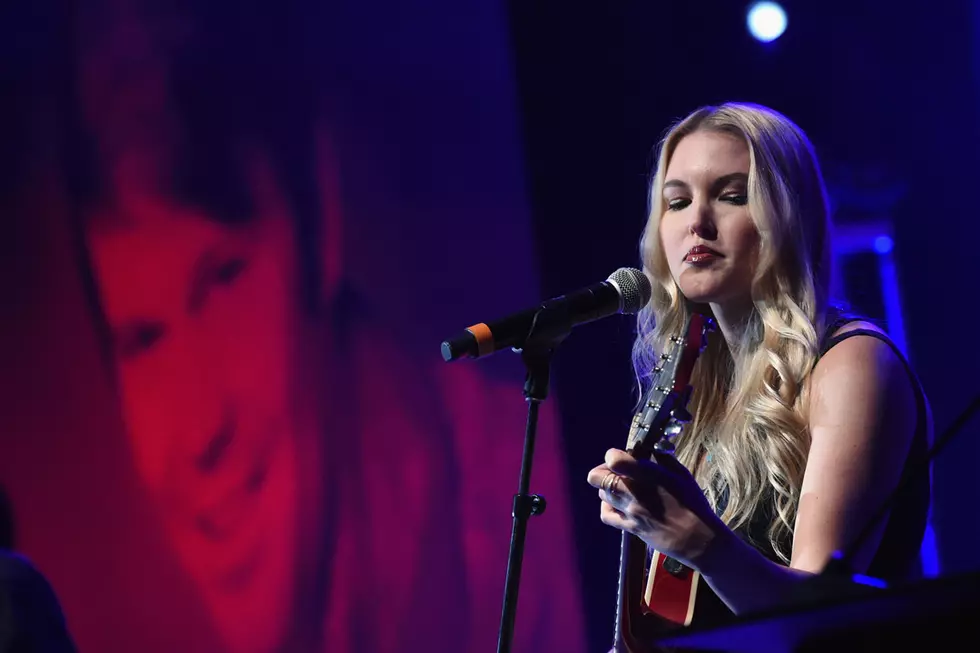 Ashley Campbell's Late Father, Glen, Greatly Influenced Her New Album
Rick Diamond, Getty Images
Ashley Campbell took a nice, long deep breath as she prepared to enter a whirlwind few days surrounding the May 11 release of her debut album The Lonely One. It was just over nine months from the day that she and the world lost the legendary Glen Campbell, who died in August 2017.
"Its been difficult since his passing," the younger Campbell admits. "I learn more about how I am dealing with (the pain) every single day. I discovered right away that when I do things to better myself in terms of my music, the pain is not as sharp."
Listen to Glen Campbell's Best Songs
Ashley is the youngest of the children the iconic country singer leaves behind, and she's been inspired by her father's legacy. His spirit has essentially ignited her drive and determination to release The Lonely One into the world, resulting in a catalog of music she says her dad would be proud of.
"The album was already mixed and mastered upon his death and basically showcases four years of songwriting that I began when I came to Nashville back in 2013," Campbell recalls hours before an album release party at Nashville's Station Inn. "I think he would have really loved 'The Lonely One' because I really wanted that one to sound like a throwback song from back in the sixties and seventies and really resemble the big string arrangements my dad used to have."
While she might not have had her father next to her through the recording process for the new album, Ashley did have one of her father's protégés and road band members. "Carl (Jackson) is the sweetest person you could ever meet," she says of Jackson, who is also her godfather. "It's so incredible to have him here for me and I am so lucky to have him in my life."
In fact, one of the most impressive cuts on the new album is the instrumental masterpiece "Carl & Ashley's Breakdown," where the two connect to make some music magic. "I knew I wanted to put a bluegrass arrangement on the album," says Campbell, who wrote each and every one of the songs on the album. "We sat down together and ended up taking turns writing the sections and then we wrote the third section together."
The song, along with many others on the new album, also features a musicality that Campbell treasures. "Dad always filled his band with the best players," she shares. Ashley toured alongside her dad on his farewell tour back in 2012. "They all were so talented in their own right. I love being collaborative on stage and not just being the main artist. Great musicianship is something I think is super important right now."
It's something the 31-year-old country singer says is just not seen much in mainstream music these days.
"Sometimes it feels like its just about making money," Campbell remarks. "Someone sings in front of a band the label put together .... This is not to say there aren't incredible musicians out there, but there is just not much artistry being played on the radio anymore. It's sad. Kids are out there watching some contrived pop act and not seeing real musicianship. It almost seems robotic."
She adds: "I want to be the opposite of that."
More From Taste of Country