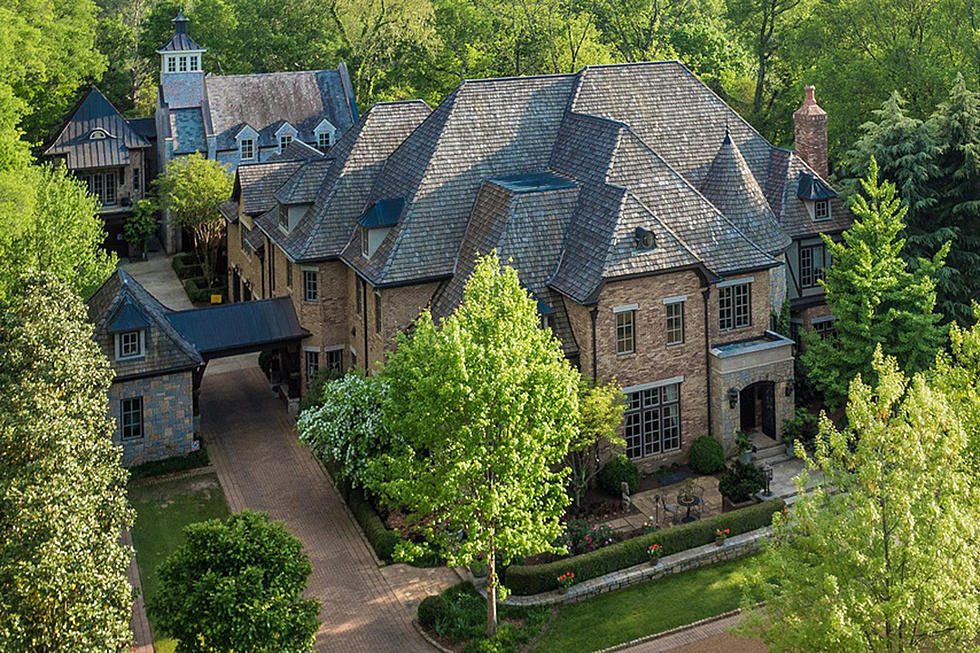 Peek Inside Big Kenny Alphin's Stunning Nashville Mansion [Pictures]
Zillow.com
Big & Rich singer Kenny Alphin is the "Big" part of their name, but from the look of his spectacular mansion, he's also pretty rich.
Big Kenny and his family live in a lavish 18,449-square-foot, eight bedroom, eight bathroom stone mansion that bears a strong resemblance to a castle fit for European royalty. Alphin and his wife, Nashville designer and wardrobe stylist Christiev Alphin, custom built their home beginning in 2006, and they left no detail unaddressed.
The astonishing estate where the couple reside with their four sons includes a fully-equipped professional recording studio, formal dining room, formal library and a wine cellar designed to hold up to 1,000 bottles, along with a tasting room. There is also a home gym, a four-story bell tower with expansive views and even an original 1800s-era Irish pub, which was transported to Nashville with its original stained glass doors and ceiling intact. Saltwater pools, fountains, a jacuzzi and even an elevator complete the luxurious amenities in the pictures above.
John Rich's House Is Also Amazing!
The massive house sits on 1.13 acres, and its gardens, swimming pool and outdoor areas are surrounded by a custom-built wood and iron fence. The property also boasts four heated and cooled garages.
The Big & Rich singer put the staggeringly luxurious home on the market for $10 million in 2016, but according to Zillow, the property remained unsold, and it is currently off the market.
George Strait's Mansion Is the Craziest of Them All!
More From Taste of Country