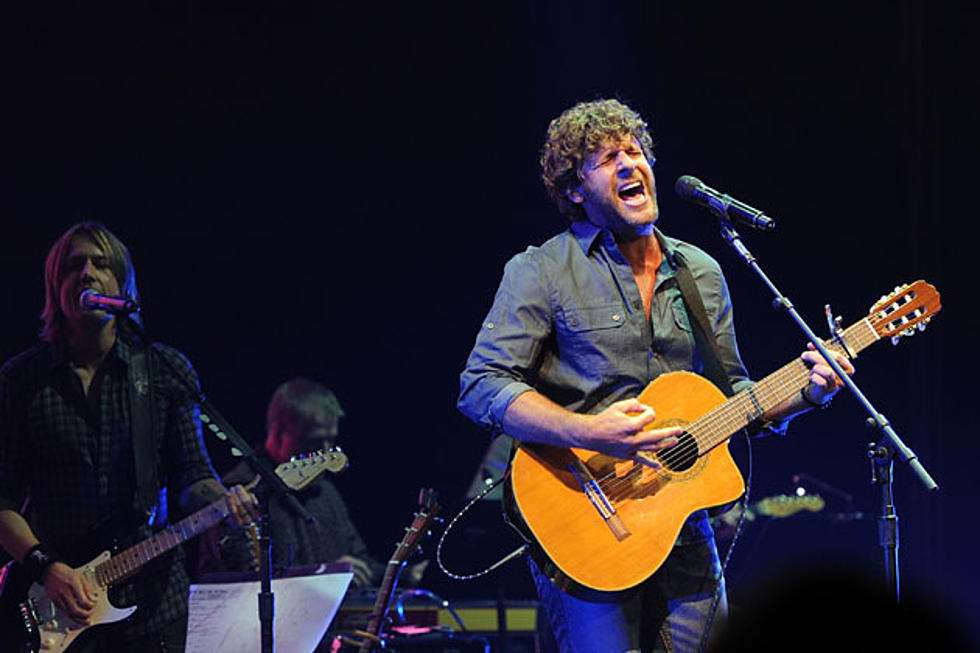 Best Billy Currington Lyrics
Rick Diamond, Getty Images
Billy Currington's lyrics are absolute originals. He's carved a niche for himself with songs that explore a carefree man's life on the beach, in a bar, or with his friends on the front porch. The singer has always managed to stay on the safe side of silly, yet many of his best lyrics have provided the loudest laughs of the last decade in country music.
Songs like 'Good Directions' and 'Like My Dog' are just plain clever, and while the Georgia-born singer didn't writer all of his biggest hits, he was more than instrumental in creating the sound responsible for six No. 1 singles (so far) and several that have gone Gold or Platinum.
5

'People Are Crazy'

"But God is great, beer is good and people are crazy"

The first two verses of this 2009 track are especially effective. Currington is a great storyteller, and 'People Are Crazy' is one of his finest efforts. The song was helped to No. 1 by a beautiful melody, but it's the simple life lesson that resides in the lyrics that fans most appreciate.

4

'Like My Dog'

"When I come home I want you to just go crazy / He never looks at me like he might hate me / I want you to love me like my dog"

No, 'Like My Dog' wasn't a big radio smash, but there's not a married man alive who can't relate to what Currington sings about during this track from 2011. He's provided many a man with a response to unwarranted nagging. It's a response that may find a guy sleeping on the couch for a night, which sounds alright ... as long as the television remote is nearby.

3

'Walk a Little Straighter'

" I keep tripping and stumbling / If you'd look down here you'd see / Walk a little straighter, Daddy / You're leading me"

The further away from 'Walk a Little Straighter' Currington's career gets, the more unusual this song seems in his catalog. The singer hasn't taken on issues of social importance since, instead focusing on red-hot love songs and feel-good stories of old men and beautiful women. Still, this story of a boy coping with his dad's alcoholism is as effective today as it was in 2003.

2

'Good Directions'

"I told her way up yonder past the caution light / There's a little country store with an old Coke sign / You gotta stop in and ask Miss Bell for some of her sweet tea"

Luke Bryan helped write this story of pork rinds, pickup trucks, Ms. Bell and a beautiful girl from California. It's one of the biggest songs of the last decade and is this singer's signature song. The sneaky love story is told with the most pleasing of melodies, and Currington's smooth country voice is the perfect vehicle.

1

'Must Be Doin' Somethin' Right'

"Must be doin' something right / I just heard you sigh / You leaned into my kiss / And closed those deep blue, need you eyes"

Currington's Platinum single from 2005 is his best love song. Don't turn this song up too loud when it plays, as the speakers may begin to melt. 'Must Be Doin' Somethin' Right' is an unapologetic song about spending some quiet time alone with your lover, doing those things lovers do. Each word is planted like a warm kiss along one's neck.
More From Taste of Country