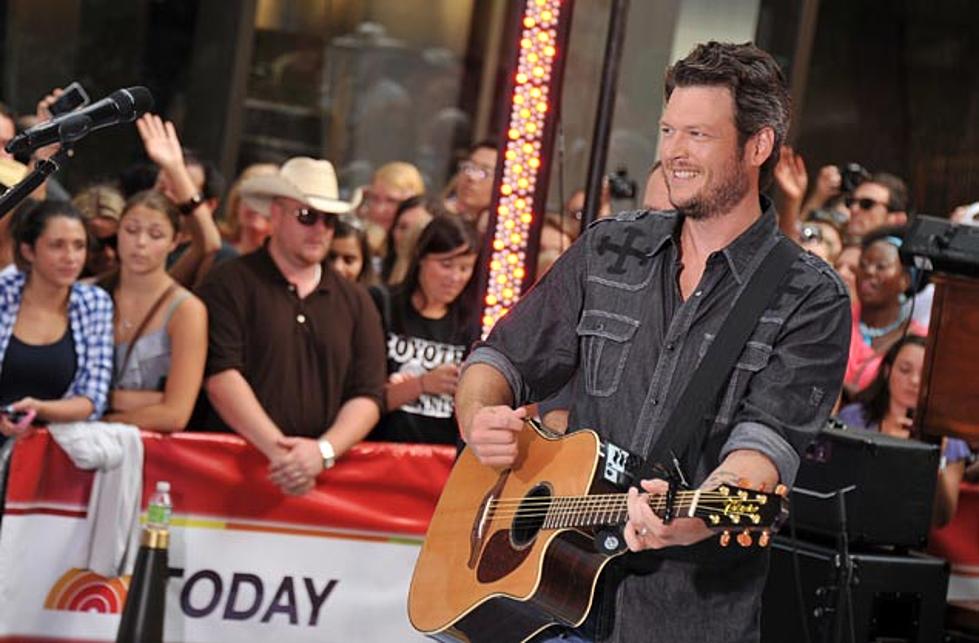 Blake Shelton Announces 2012 Tour and 'Footloose' Video Premiere
Blake Shelton won't be easing into 2012. The country superstar and 'The Voice' mentor is kicking off a headlining tour before returning to the revolving seat on NBC's hit reality show. Shelton announced this morning that he'll bring Justin Moore and Dia Frampton on the road with him this January through March on his Well Lit and Amplified Tour, which will hit 27 cities.
Season two of 'The Voice' begins after Superbowl XLVI on February 5. The first month or so promises to be previously taped audition episodes, however, giving Shelton plenty of time to tour before he needs to return to the front row alongside Christina Aguilera, Cee Lo Green and Adam Levine. Frampton was Shelton's finalist during season one of the hit show.
On Thursday, October 6, Shelton will reveal his music video for the title track to the new 'Footloose' movie. The clip will debut on 'Entertainment Tonight' -- it's the first time since Michael Jackson's 'Thriller' that a music video will premiere on the celebrity news show. The song can be found on the film's soundtrack, now available in stores and online.
No specific dates have been announced for the 2012 Well Lit and Amplified Tour yet, but it'll he kicking off in Toledo, Ohio and ending in Las Vegas at Mandalay Bay. Right now, Shelton's official website only lists dates through December.
More From Taste of Country