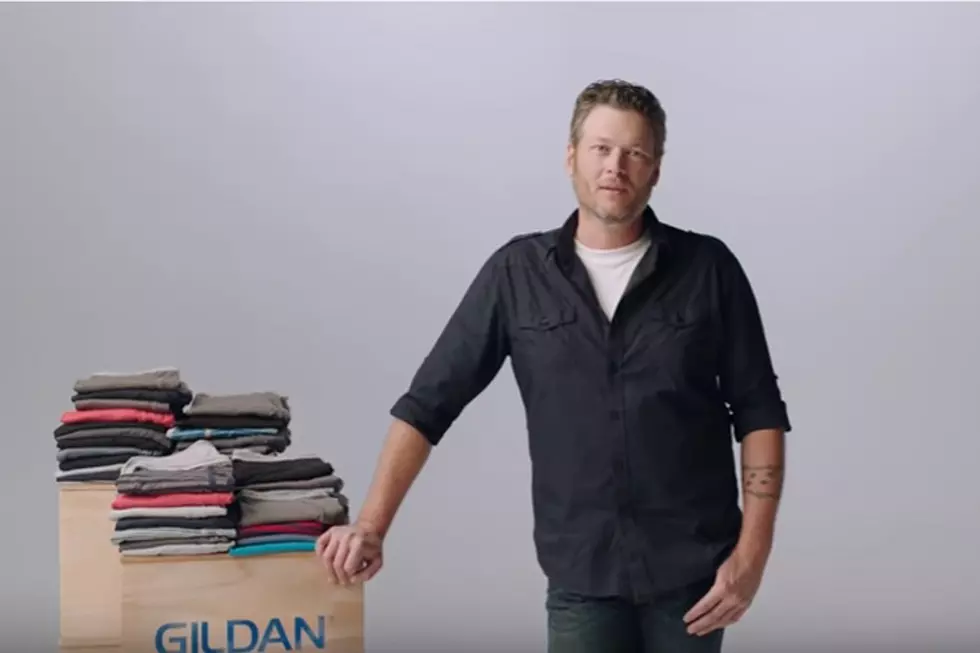 Blake Shelton Is Now an Underwear Model
YouTube
Blake Shelton can truthfully add Underwear Model to his resume now, but if fans were hoping to catch the singer in his boxers, they will be disappointed.
Instead, Shelton has the last laugh, as he is portrayed fully clothed surrounded by underwear in a new commercial for Gildan.
"Underwear really isn't underwear if it's not under something," he deadpans. "That's what it's for."
Instead of wearing the underwear in the 30-second ad, Shelton does things differently.
"Hey, how about a commercial where you wear underwear like it's really worn? Well, here you have it! I'm Blake Shelton and I'm modeling my underwear," he says.
Shelton has been keeping busy with a new underwear commercial, but that's not all. Last month he released a brand new album and has a tour in the works. Additionally, he recently celebrated a No. 1 album and No. 1 song, as his single "Came Here to Forget" and album If I'm Honest both hit No. 1 on the country charts.
If I'm Honest is also the second-biggest-selling debut week of Shelton's career. It's the star's third consecutive album to hit No. 1 on the Billboard Country Albums chart. Additionally, the album's first single marks the singer's 17th consecutive No. 1 single and 22nd overall.
"At almost 40 years old and 15 years in this business, who would've ever thought I would have the biggest week of my career now," Shelton says in a press release. "Number one album, number one song and number one movie. I am beside myself my friends. Thank you for an incredible journey."
Blake Shelton Attacks an Ex in "She's Got a Way With Words"
Every Blake Shelton Single Ranked in Order
More From Taste of Country