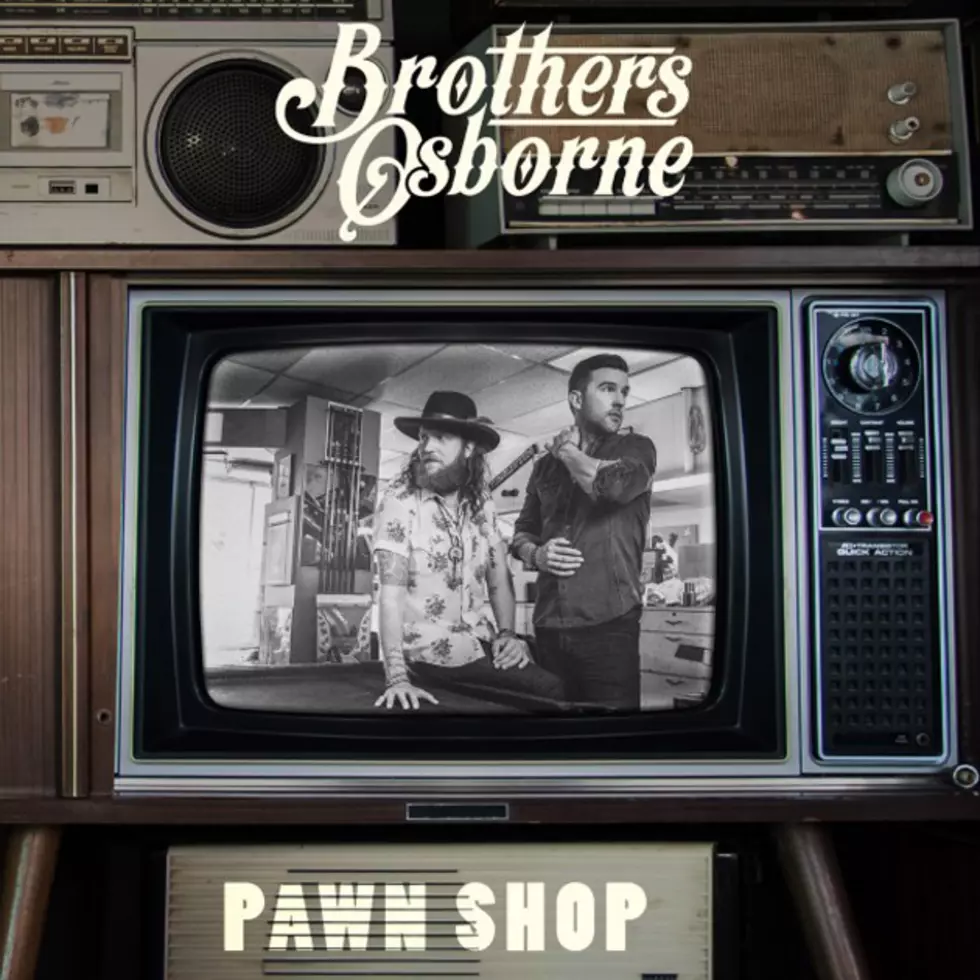 Album Spotlight: Brothers Osborne, 'Pawn Shop'
EMI Nashville
Brothers Osborne present a grungy mix of traditional country and country-rock songs on their debut album Pawn Shop. The 11-song project has Jay Joyce's fingerprints all over it, but what stands out most is singer TJ Osborne's coarse, sandpaper vocals.
His unique timber forms a foreboding, if satisfying entryway to enjoying songs like "Dirt Rich" and its sister song "Pawn Shop." Both are built in the vein of "Rum," the duo's Top 30 hit from 2015 — all of them could be a blend that a certain country fan just doesn't care for. One figures the Bros are fine with that. They're not aiming to placate the masses, but to thrill a select audience. This album will do that.
On "Loving Me Back," a collaboration with Lee Ann Womack, TJ hardly softens to match a sparse arrangement. Thematically Pawn Shop relies on feel-good breaks from a blue collar reality, that blue collar reality and love. They've carved a unique groove to run their thick, muscular, blues-soaked rhythms through. There is nothing unoriginal about this album.
"Stay a Little Longer" remains the highlight. It's where John Osborne gets his best chance to shred. With an extended solo, the album version checks in at over 5:30, one minute longer than anything else on the project.
"Greener Pastures" is the second most ear-pleasing song. The country swinger was co-written by good friend Maren Morris, and it feels like something their good friend Kacey Musgraves could have included on Pageant Material. This would be a bold choice for a follow-up to "Stay a Little Longer," but if TJ and John are downright crazy they'll test country music's recent infatuation with a traditional sound and release the Womack duet. It's going to be a fan favorite, but it might be too much too soon for a duo that's still trying to break.
Key Tracks: "Stay a Little Longer," "Loving Me Back," "Greener Pastures"
Did You Know?: TJ and John Osborne co-wrote all songs on Pawn Shop except for one. "Heart Shaped Locked" was written by TJ, Lisa Carver and Andi Zack.
10 Albums We Can't Wait for in 2016
More From Taste of Country