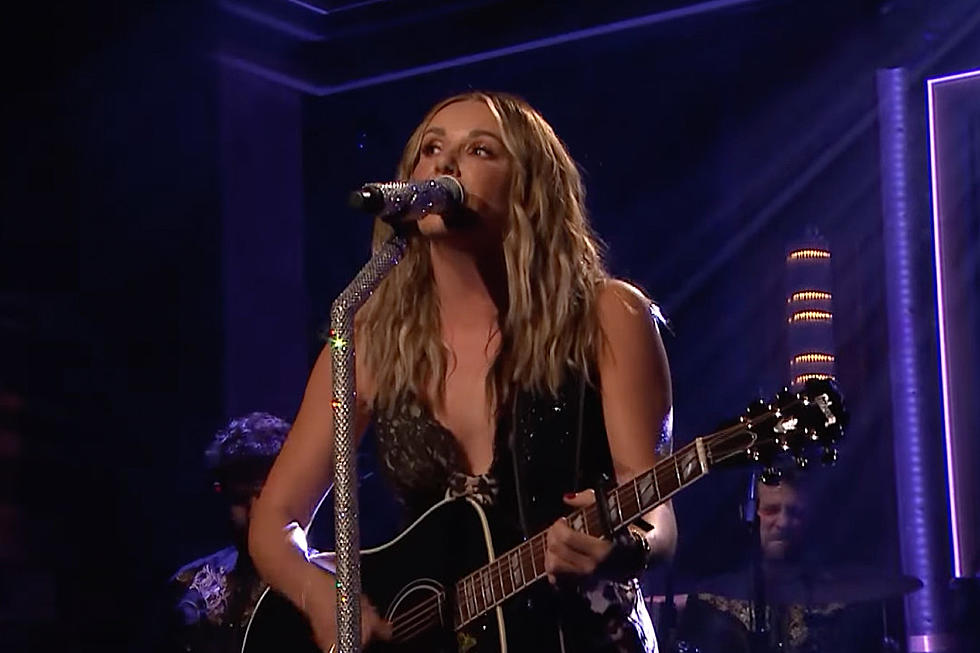 Carly Pearce's 'The Tonight Show' Performance Delivers Tradition and Twang [Watch]
YouTube
Carly Pearce was repping the traditional side of country music — fiddle, steel and the kind of truth that doesn't shy away from life's low points — when she stepped in front of the cameras on The Tonight Show Starring Jimmy Fallon on Wednesday night (Oct. 4).
The singer performed a new song, singing "Country Music Made Me Do It" during her time onstage.
"First time that I thought about cheating / First time that I blamed my dad / That time that I changed my last name / That time that I changed it back," Pearce sings in the second verse of song, rattling off all the big moments in her life when country music was there by her side. "And I said who I was and didn't have to lie ...."
That's a true story for Pearce, whose 2021 breakout album 29: Written in Stone established her as one of the genre's foremost traditionalists and truth-tellers.
That album was largely inspired by a difficult chapter in the singer's life, including her 2020 divorce from fellow country singer Michael Ray. Pearce shared her experience of heartbreak and healing in her album, but she also made sure that country music was a major character, including songs like "Dear Miss Loretta."
Pearce also became a Grand Ole Opry member — a longstanding dream of hers — in 2021.
"Country Music Made Me Do It" is an early release off Pearce's fourth studio album, a project that she's currently working on and the follow-up to 29.
Pearce's appearance on The Tonight Show serves as the unofficial kickoff to her Country Music Made Me Do It Tour, which launches on Thursday night (Oct.t 5) in New York, N.Y.
Top 20 Carly Pearce Songs
From her heartbreaking ballads to messages about fun and faith, these are Carly Pearce's best 20 songs (so far).
More From Taste of Country