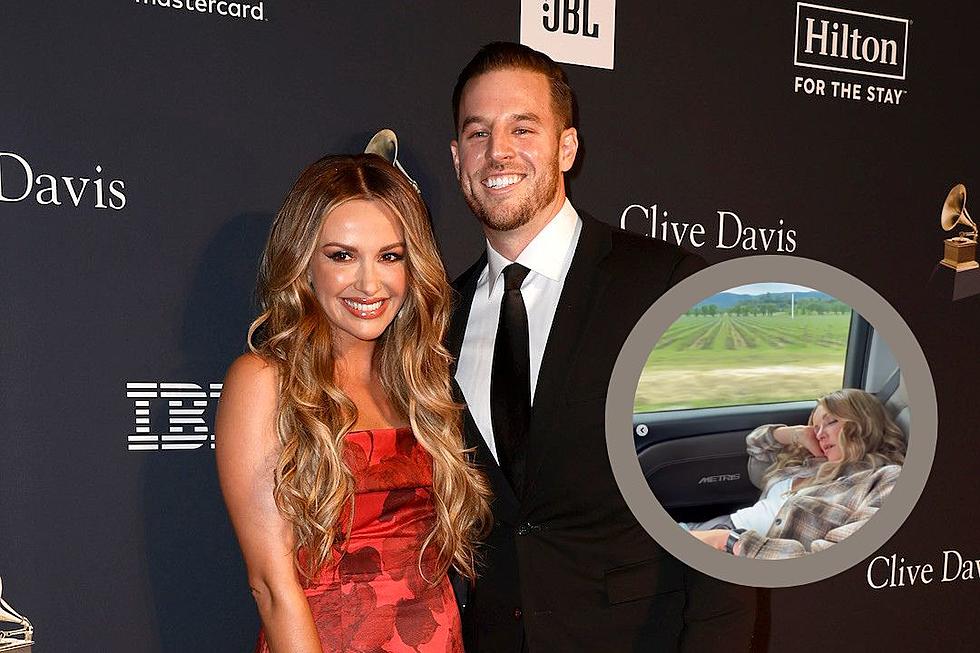 Carly Pearce's Boyfriend Catches Her Snoozing in Napa: 'See Who Couldn't Hang' [Watch]
Frazer Harrison, Getty Images/Instagram
Carly Pearce and her boyfriend, Riley King, have had a whole lot to celebrate over the past couple weeks: Both members of the couple had a birthday recently, plus they marked the two-year anniversary of their relationship.
It's only fitting that the "Hide the Wine" star celebrate her special occasions with a trip to Napa Valley, and after the fact, Pearce concluded her vacation with a social media post remembering the highlights from their trip.
"A dreamy few days with my favorite guy," Pearce writes, alongside a slideshow of shots of her and King hanging out in wine country.
From the looks of it, their trip included wine tastings, delicious meals and scenic vineyards. King commented on Pearce's post, saying he was "so grateful for such an amazing trip and memories."
Over on King's social media, he shared a recap of the trip, too — including one video that proves their stay in Napa was "dreamy" in more ways than one.
"Swipe to see who couldn't hang," he jokes in the caption of his slideshow post, including video footage of Pearce catching a nap in the backseat of a car as they rolled through wine country.
"You're lucky I love you a lot for that last video," Pearce replies.
She also shared the video on her Instagram Stories, joking, "The cab got me."
Power nap notwithstanding, the couple's trip looked like a much-needed breather to celebrate some big personal milestones. Pearce will be back to work soon, as she's headed to the ACM Awards later this month as a nominee and performer. She's also been teasing new music, too, marking the follow-up to her landmark 29: Written in Stone album.
Pearce and King have been dating since April 2021. She was relatively private about their relationship early on, perhaps influenced by her very public marriage to and divorce from fellow country artist Michael Ray. Her 29 album cycle was inspired by the heartbreak and healing she went through during that split, and the singer's new music teases have suggested that her new album will include songs about the process of learning to love again.
Top 20 Carly Pearce Songs
From her heartbreaking ballads to messages about fun and faith, these are Carly Pearce's best 20 songs (so far).
More From Taste of Country