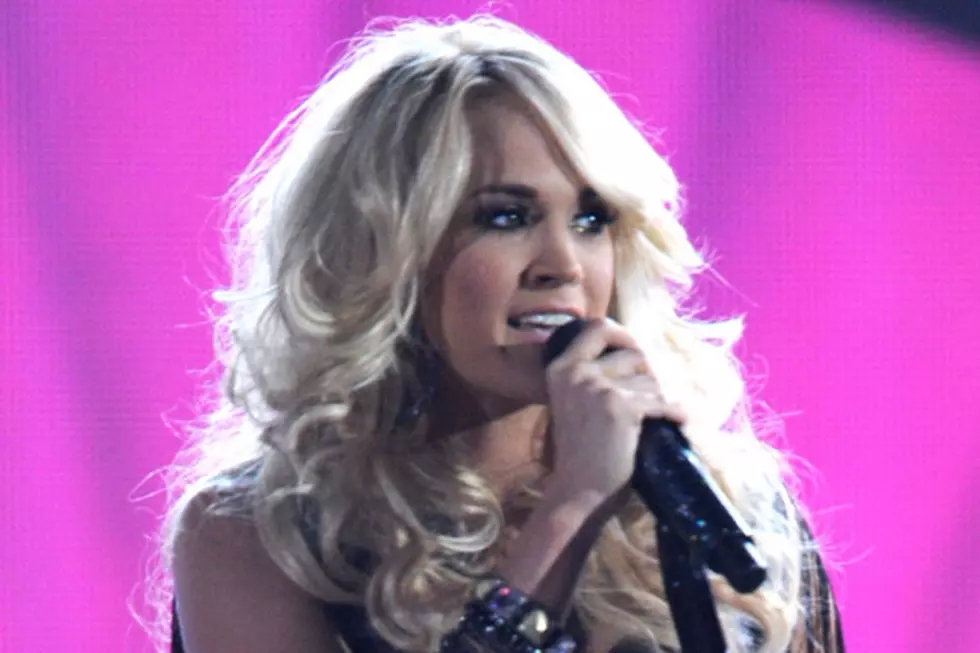 Carrie Underwood's 'Blown Away' Tops Country Albums Chart for Fourth Straight Week
We don't know about you, but we're definitely 'blown away' by Carrie Underwood's most recent album (yeah, we know that's a bad joke). On a more serious note, though, Underwood's latest album has topped Billboard's Top Country Albums chart for four consecutive weeks. 'Blown Away' is the first album since 2010 to debut at No. 1 and hold that slot for so many weeks in a row.
The album just keeps making history. 'Blown Away' snagged a new record when it debuted at the peak of the Top Country albums sales chart. That makes Underwood the second country artist in the chart's 47-year history to have their first four albums debut at the top. The May 1 album also debuted at No. 1 on the all-genre Billboard 200 chart. Again, the 'Good Girl' hitmaker inked a new record by being the second country artist in history to have three albums in a row debut at No. 1 on that chart.
Talk about accolades! The album's lead single, 'Good Girl,' has been in the Top 10 on the Country Songs chart and has already achieved certified gold status, signifying 500,000 digital downloads.
You can catch Underwood performing one of the tracks from her latest album live on the CMT Awards on June 6. The award-winning singer even bested her fellow country stars by being nominated for five awards. Her 'Good Girl' video has been nominated for Video of the Year and Female Video of the Year, while her 'Just a Dream/Dream on' collaboration with Steven Tyler made the list for CMT Performance of the Year.
Underwood is also up for two collaborative awards for her 'Remind Me' video with Brad Paisley, which has been nominated for Video of the Year and Collaborative Video of the Year.
Tune in to CMT on Wednesday June 6 at 8PM ET to find out if the 'Blown Away' singer brings home all five awards.
More From Taste of Country