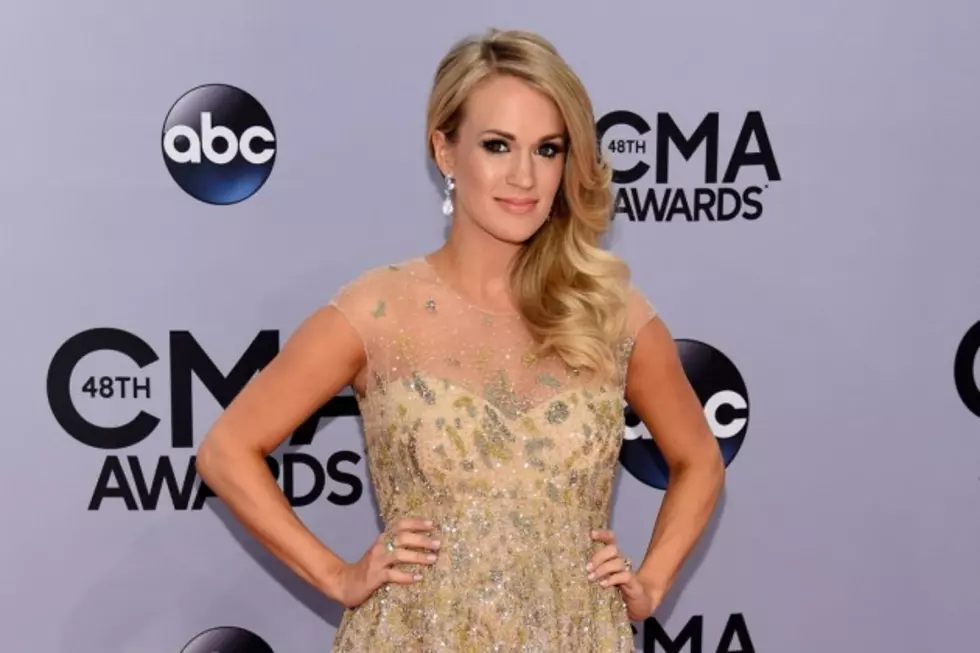 Carrie Underwood Taking a Vegan Time Out
Larry Busacca, Getty Images
Carrie Underwood says she hasn't had any strange pregnancy cravings, but her diet has definitely changed. With a baby in her belly, the star says she's taking a break from being vegan.
She is still a proud vegetarian, however. "As soon as I am not pregnant anymore I will go back to being vegan," Underwood tells Yahoo Beauty.
"I don't think I am craving anything too crazy," she adds. "I try to keep it as healthy as possible and try to take care of myself. And you know, putting good things in!"
Don't expect any photos of the mother-to-be lounging around in sweatpants with her hair pulled back and no makeup on. Underwood always puts makeup on, explaining, "I just feel better when I have it on."
"I will say, if I have to make a late night run to the grocery store or pharmacy, the one time I actually don't have makeup on is the one time everybody will notice me and want to take pictures, so that's also why I do try to wear makeup," she furthers.
On tour, the 'Something in the Water' singer does her own hair and makeup, and she enjoys that break from the noise and chaos surrounding her. Of course, things change when one has a baby. It's not clear when Underwood will hit the road next, but she doesn't expect fans will have to wait too long.
Previously, Underwood fessed up to a couple of emotional moments during her pregnancy. Finding her favorite outfits didn't fit was difficult, she says, as was facing the prospect of selling her car.
"When we went to the dealership just to browse … I started crying," Underwood admitted during CMA Week.
Baby Fisher is expected in the spring of 2015. The boy will be the first child for the singer and husband Mike Fisher.
Think You're a Carrie Expert? Find Out
See Yearbook Photos of Carrie Underwood and Other Stars!
More From Taste of Country