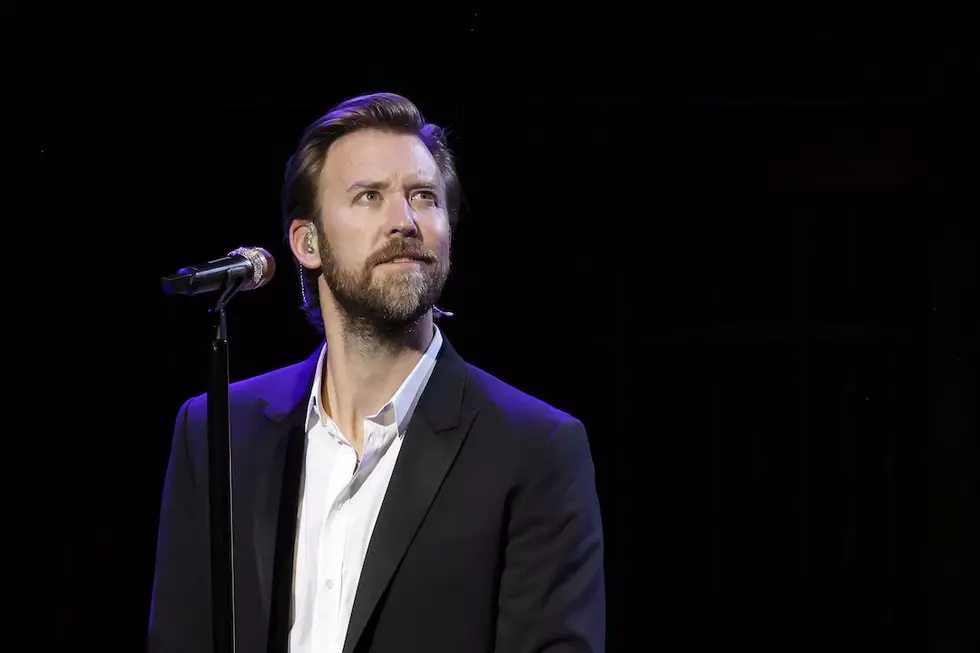 Charles Kelley Celebrates Six Months of Sobriety: 'Feeling Super Blessed'
Jason Kempin, Getty Images
As he celebrates the new year and looks ahead towards 2023, Lady A bandmate Charles Kelley is also reaching another big milestone: The end of 2022 marked his six-month anniversary of getting sober.
The singer reflected on the occasion on his Instagram Stories, offering his thanks to everyone who has helped him over the course of his journey of giving up alcohol.
"My wife reminded me, actually, a couple days ago that I'd hit my six-month sobriety mark," Kelley explains in the video, "And, woohoo! Couldn't have done it without her, above all. My bandmates, so much support. God."
The singer also speaks to the support he's seen from his fans, especially those who have connected to his song "As Far as You Could," which he wrote and released in late 2022 as a "goodbye letter to alcohol."
"Just the comments and the shares from my song, 'As Far as You Could,' have been just so amazing," he continues. "I've been praying for all of y'all as well. I know a lot of people are going through this journey or have someone that they love going through this journey. It means the world."
In August, Lady A announced their decision to postpone their planned Request Line Tour in order to support Kelley's sobriety.
"We are a band, but more importantly ... we're family," the trio said in a statement.
"We're proud to say that Charles has embarked on a journey to sobriety. So, right now in order to be the healthiest, strongest and most creative band we can be, Lady A will take the time with the support of our families and team of professionals to walk through this together," they continued.
Kelley wrapped up his thoughts on six months of sobriety with an update on how his life has improved from all the work and reflection he's been doing in 2022.
"[I'm] just feeling super blessed and just gonna try to keep doing the next right thing, is what I keep telling myself," he says, "and keep enjoying this journey. Cannot wait to get back out on the road with my band mates, and yeah, make some music. Love you guys."
Top 22 Country Songs of 2022, Ranked
There are plenty of feel-good country jams on this list of the
top country songs of 2022
, but the No. 1 song is one of the best love songs of the decade. These 22 songs are ranked by critical acclaim, radio and sales success, and importance to the genre.
Seven of the 22 artists made our
Top Country Songs list from 2021
, as well, but there are no song repeats. If a song made a previous list (or didn't spend most of its time on the charts in 2022), it's not eligible. So, before you ask where your favorite song is (i.e. Cody Johnson, "'Til You Can't"), be sure the miss isn't just a technicality.
More From Taste of Country