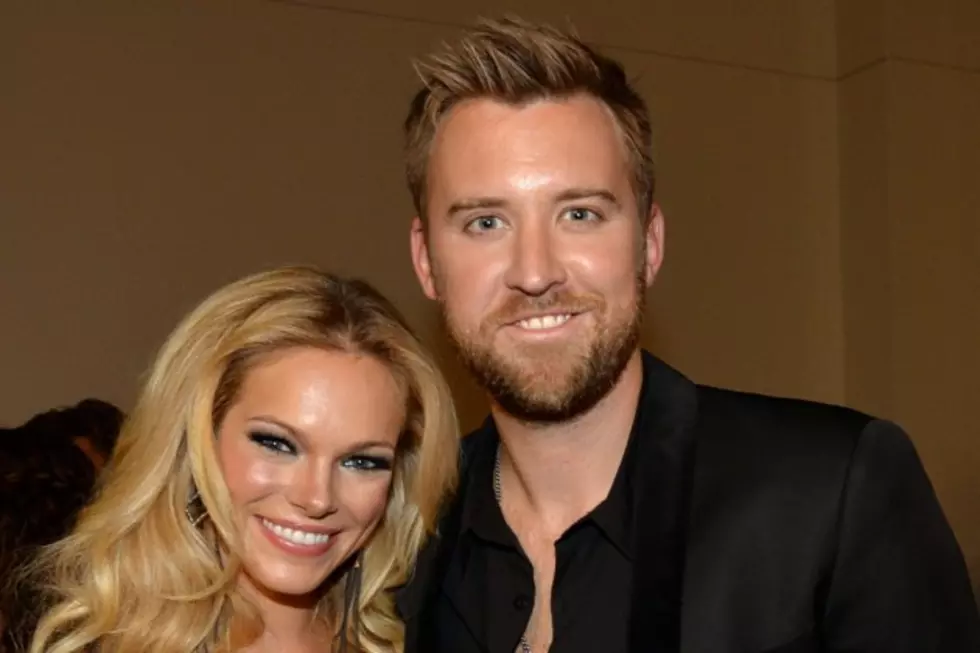 Lady Antebellum's Charles Kelley and Wife Cassie Adding a Little Man to Their Crew
Rick Diamond, Getty Images
The newest member of Lady Antebellum's band of littles will be a boy, Charles Kelley and his wife Cassie announced Friday morning (Aug. 28) on Good Morning America. The couple opened up about their two-year struggle with infertility on the show as part of its weeklong focus on fertility.
"We're almost four months and I'm due in February and we just found out that we're having a boy, which I just get choked up thinking about and we're thankful, we're so — blessed isn't a strong enough word … We were up against some incredible odds and it still happened," Cassie explains.
The couple announced earlier this month they were expecting their first child, ironically after having decided to pursue in vitro fertilization. "We went through several years of trying before finally seeing our fertility doctor in Nashville this past November. We answered lots of questions about family history and did lots of tests, some easy and some painful," Cassie said previously, noting that doctors told them they had only a one percent chance of conceiving naturally.
"We never stopped hoping though."
"So many couples struggle each month to conceive a child, and I'm thankful to GMA for shining a spotlight on infertility this week," the mom-to-be shared on her website, Womanista, after the GMA feature aired. "Modern medicine can truly work miracles … but the GREATEST miracle of all is the gift of life, which is always in God's hands and is always in the perfect time."
Kelley has been on the road with Lady Antebellum on their Wheels Up tour alongside two bandmates who have already added a few extra pitter-pattering feet to their tour buses. Hilary Scott's little one, Eisele, is now two years old, and Dave Haywood's baby, Cash, will be one in September. Haywood even shared a photo on Instagram recently commenting that pre-show rituals are perhaps a little different than they used to be.
The band's latest single "Long Stretch of Love" is available now.
See All Country Babies Born in 2015
More From Taste of Country