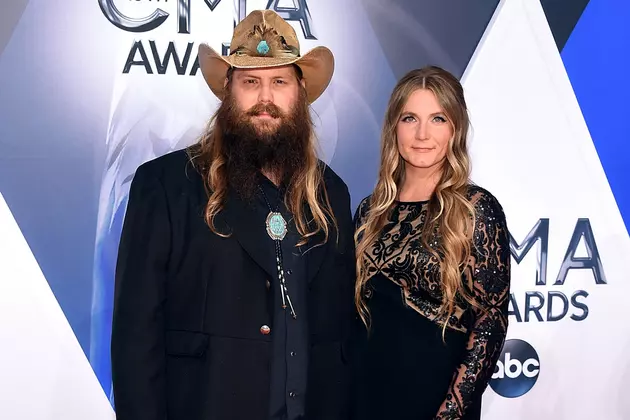 Chris Stapleton Wins Album of the Year at 2015 CMA Awards
Michael Loccisano, Getty Images
For the second time Wednesday night, Chris Stapleton's name was called to receive yet another CMA Award in the first year he was nominated as an artist. This time, it was to accept the prize for Album of the Year.
Stapleton humbly took the stage to accept the award, but quickly turned over the mic, and the statue, to the album's producer Dave Cobb.
"He told me he was going to do this," Cobb said. "But thank you all for supporting great art." Upon receiving the award, Cobb shed a tear.
"This is unbelievable, I don't know what to say, I don't know what to think," Stapleton said upon taking the mic back. "Thank you so much for the love."
Traveller is the debut country project from Stapleton, which may make this victory that much sweeter. The album was inspired by a road trip he took with his wife after the death of his father in 2013. The record is also tied for No. 1 on ToC's Best Album's list.
Stapleton was nominated for three awards at this year's show, including Male Vocalist of the Year and New Artist of the Year, which he won.
Stapleton also made his CMA Awards performance debut when he shared the stage with an admirer of his, Justin Timberlake, earlier in the show. The pair did a top-notch performance of Stapleton's sensual "Tennessee Whiskey" before smoothly rolling into an upbeat rendition of Timberlake's "Drink You Away."
2015 CMA Awards Red Carpet Pictures
You Think You Know the CMA Awards?
More From Taste of Country