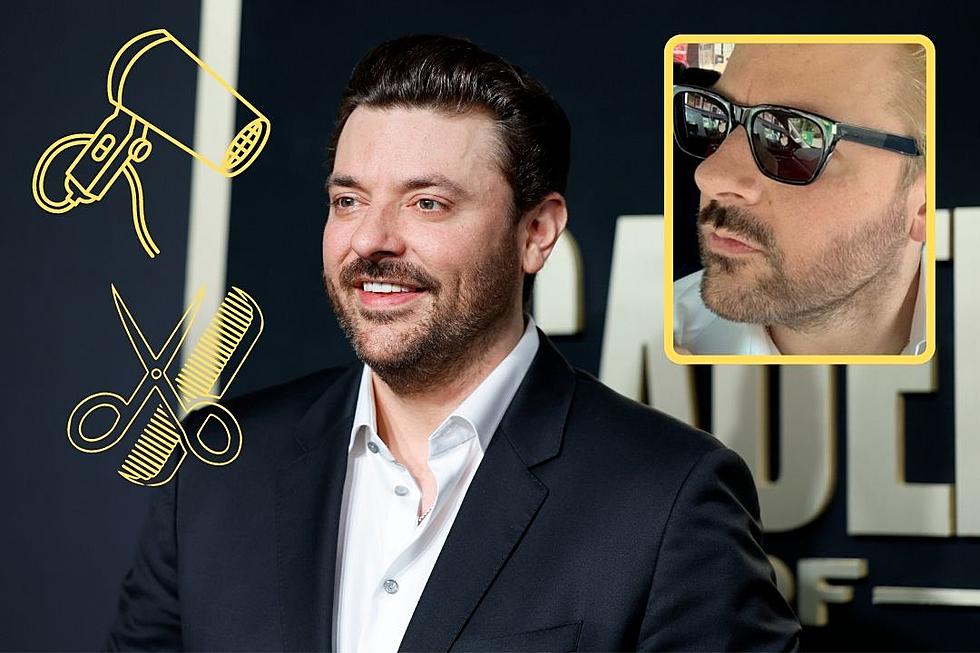 Chris Young Fools Fans Into Thinking He's Gone Blond for Summer [Picture]
Instagram / Jason Kempin, Getty Images
Update: Chris Young has not gone blond, after all. The country star fooled fans when he posted a photo of himself on Instagram Stories sporting platinum-blond hair.
However, it's not real. He soon clarified that the image was photoshopped and was a prank in honor of his buddy's birthday.
"Alright, so everyone thought that I dyed my hair, which is hilarious," Young says in a video posted to Instagram. "Um, no. It's just Mikey's birthday on Tuesday."
"Y'all are fun," he adds.
You know what they say, blonds have more fun! With summer right around the corner, perhaps Young should consider truly adopting this look?
The "Looking for You" singer offered up no explanation in posting the original photo, simply sharing a photo of himself in a car wearing his sunglasses, a white button-up shirt and a gold watch. Oh, and blond hair:
This new "look" is not the only new thing in Young's life: He's released two new songs in 2023. "Looking for You" has been released to radio as a single, while "All Dogs to Go to Heaven" was put out for his fans and his dog, Porter.
Both songs are the "Gettin' You Home" artist's first solo offerings in nearly three years. He's been on a bit of a collaboration streak, releasing "At the End of a Bar" featuring Mitchell Tenpenny and "Famous Friends" with Kane Brown.
Young's new music is expected to be a part of a new album. Details surrounding the project are still unknown, but he's been sharing several videos from the studio on social media. He also said the project is pretty much done, although he has been considering a few more songs to add to it before it comes out.
"There may be one that I'm looking at right now, but I've got my record pretty much done. I can drop a record tomorrow if I wanted to," Young tells Country Now. "I'm in that place where I'm ready to go and really just happy and excited."
Country Stars Step Out on the Red Carpet at the 2023 ACM Awards
See Dolly Parton, Jelly Roll, Ashley McBryde and more stars walk the red carpet ahead of the 2023 ACM Awards.
More From Taste of Country