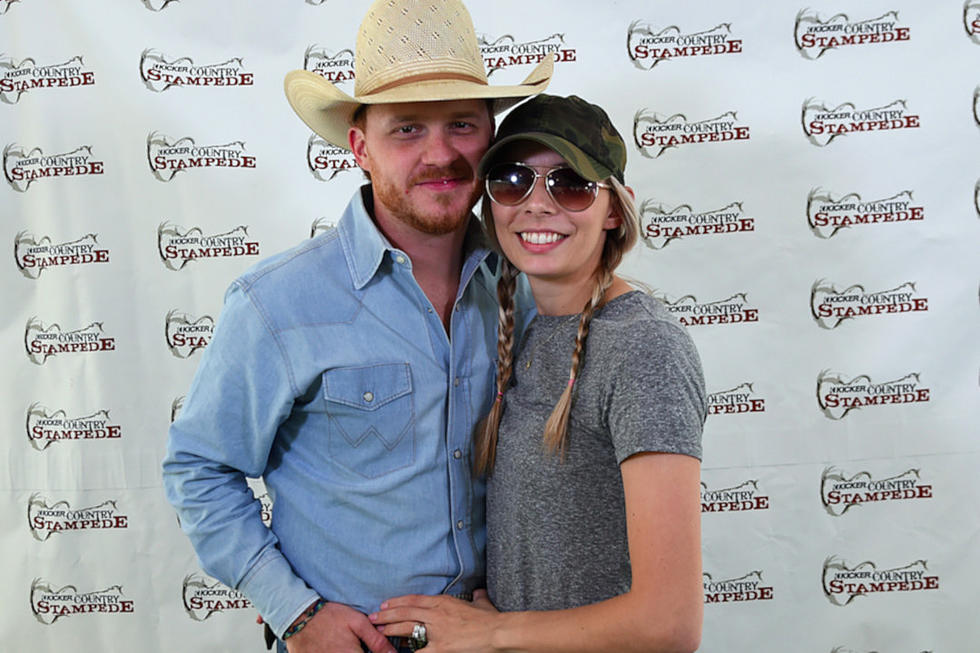 Cody Johnson Reveals the Real Reason He Loves Having His Family on the Road With Him
MANHATTAN, KS - JUNE 23: Singer/Songwriter Cody Johnson and his wife Brandi Johnson backstage during Kicker Country Stampede - Day 2 at Tuttle Creek State Park on June 23, 2017 in Manhattan, Kansas. (Photo by Rick Diamond/Getty Images for Kicker Country Stampede)
As Cody Johnson prepares for yet another year out on the road, he is quickly learning that getting to bring his family out with him is truly a blessing…even if it's incredibly hard.
"It's really rough with a 4-year-old and a 2-year-old sometimes," admits Johnson during a backstage interview with Taste of Country. "There is just a lot of work on Mom. [My wife] Brandi really busts her butt to kind of have a little bit of their structured home life mixed in with Dad's meet-and-greet, and Dad's sound check, and all of this other stuff."
But the extra effort gives Johnson and his wife the time to teach their children Clara Mae and Cori a very important lesson.
"When they are out on the road with me, we sometimes try to keep the kids up late to see Dad play, because they need to know what I do for a living," says Johnson, who is set to be featured on Brooks & Dunn's collaboration album Reboot later this year. "It's not that I want them to know what I do or that I think I'm a star or anything like that, but I want those girls to know that I am a good man to their mama and y'all because I am going out there and providing. This is what a man should do. A man should go to work."
Indeed, Johnson says a man has to go to work, even when they are sick as a dog. In this year alone, Johnson says he has not only dealt with a bout of salmonella, but also a pinched nerve in his back thanks to an old rodeo injury.
"I had to explain to my girls that sometimes, even when you are sick, you need to go out and go to work," says Johnson. "So it's good for them to see that I don't let those things stop me from providing for my family."
Have You Seen Cody Johnson's "Husbands and Wives" Cover?
More From Taste of Country