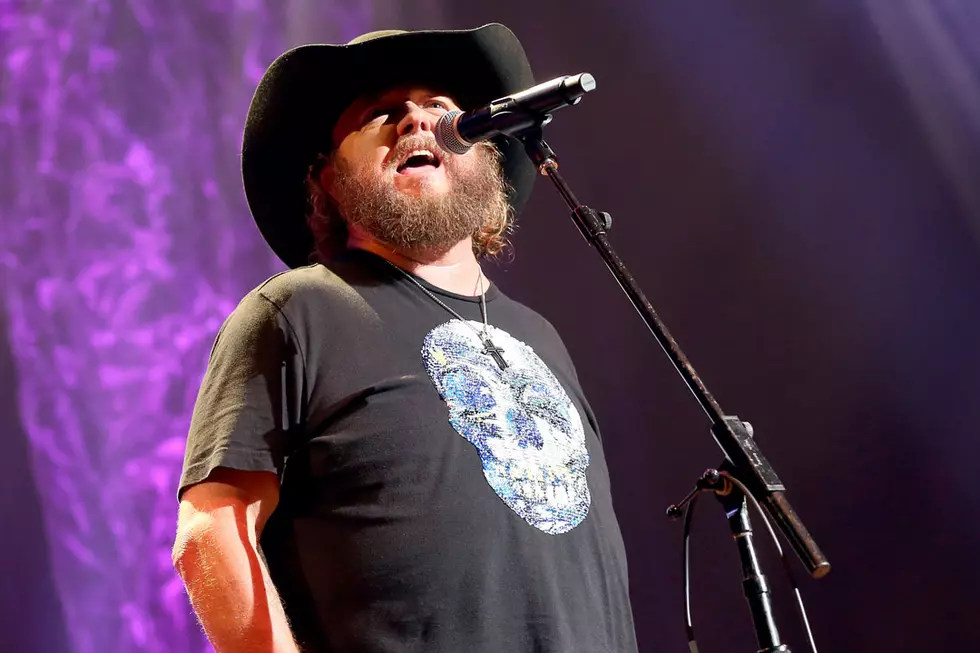 Colt Ford Has an Eddie Montgomery Collaboration You Need to Hear
Terry Wyatt, Getty Images
Eddie Montgomery thanks his lucky scars on Colt Ford's new album, We the People Vol. 1. The irony is thick, and you sense the Montgomery Gentry frontman recognizes that, but it's what's least important about the song.
The new song is called "Lucky Scars," and 56-year-old Montgomery helps Ford keep to a formula that's worked well for him for the last decade. The late-blooming Georgia native (Ford was a professional golfer until his mid-30s) is more the recitation guy, with country music's most gifted vocalists often joining him at the chorus (check out his new single "Slow Ride" with Mitchell Tenpenny for an example).
The thing is, Montgomery is more Ford's style of vocalist. "To me he is singing as good as he ever has," Ford says of his friend. "He sounds as good on 'Lucky Scars' as he ever has to me."
It's hard to disagree. There's a surprising comfort to Montgomery taking the microphone solo that one might have not expected following the death of his bandmate Troy Gentry two years ago. Expect more of it.
"It's important for him to still be out there rocking and to do a solo record," Ford adds. "It's important that we hear him ... because that keeps that Montgomery Gentry name alive and keeps T-Roy's memory going."
"Well, we just cried and kept on playing / Didn't run to mom or dad / Friends fought like hell / Never tattletale / We all knew better than that," Montgomery sings at the chorus. "Well, I count my blessings / For those lessons / I survived when I look back / I thank my lucky scars / I thank my lucky scars for that."
"Everybody has been coddled so much that they can't work it out," Ford says, telling Taste of Country what inspired the co-write with Jeffery Steele. "Me and you probably don't agree on everything, but that don't make me hate you."
Montgomery's Twitter handle is @LuckyManEddie, even though he's what few would call "lucky."
"He's seen some things in his life," Ford says. "He's buried two sons and then he buried his best friend that he built his whole career with. You can't say, 'I know what you're going through.' You can't say that."
Throw in a cancer diagnosis and you get something close to the full picture of what Montgomery has overcome. The future may be brighter than ever, however.
See Athletes Who Went Country
More From Taste of Country