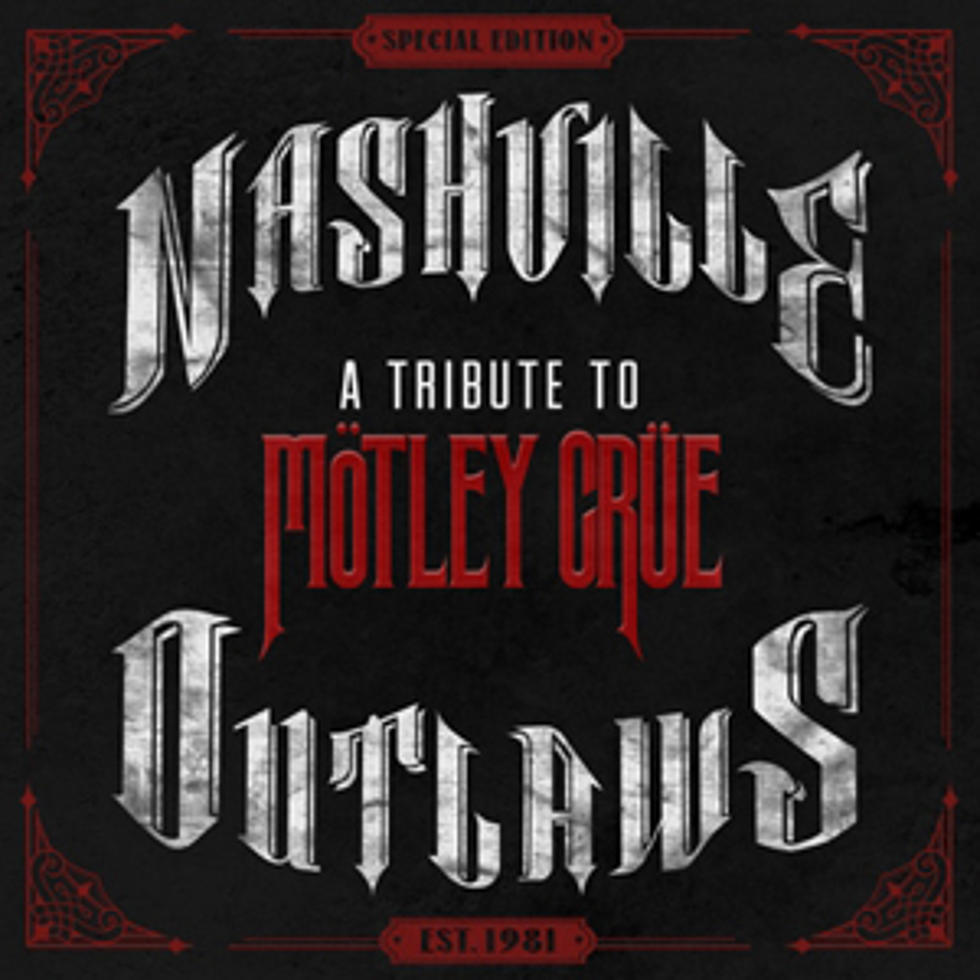 'Nashville Outlaws: A Tribute to Motley Crue' Track-List and Release Date Announced
Big Machine Label Group
Rascal Flatts, Justin Moore, Florida Georgia Line and more have recorded Motley Crue hits for a new country tribute album to the famous rock band. 'Nashville Outlaws: A Tribute to Motley Crue' will be available on August 19.
While none of the 15 songs has been released early, a few on the track list should raise eyebrows for fans of both the country singers involved and the Vince Neil-led rock group. Rascal Flatts take on 'Kickstart My Heart,' LeAnn Rimes covers 'Smokin' in the Boys Room,' the Mavericks perform 'Dr. Feelgood' and Brantley Gilbert covers 'Girls, Girls, Girls.' See the full tracklist below.
Neil admitted he was hesitant when approached with the idea, as he hadn't heard of many of the acts who'd be involved. But he warmed up, even performing with a number of the Big Machine Label Group acts at an industry event in February. Rumors are swirling that fans will see more of some of the artists and Motley Crue members together again soon, either on stage or on screen.
'Nashville Outlaws: A Tribute to Motley Crue' will be released on Big Machine and Eleven Seven Music.
'Nashville Outlaws: A Tribute to Motley Crue' Track Listing:
1. Rascal Flatts, 'Kickstart My Heart'
2. Florida Georgia Line, 'If I Die Tomorrow'
3. LeAnn Rimes, 'Smokin' in the Boys Room'
4. Justin Moore, 'Home Sweet Home'
5. Cassadee Pope with Robin Zander, 'The Animal in Me'
6. Aaron Lewis, 'Afraid'
7. Big and Rich, 'SOS'
8. Sam Palladio and Clare Bowen, 'Without You'
9. Eli Young Band, 'Don't Go Away Mad'
10. Lauren Jenkins, 'Looks That Kill'
11. The Cadillac Three, 'Live Wire'
12. The Mavericks, 'Dr. Feelgood'
13. Brantley Gilbert, 'Girls, Girls, Girls'
14. Gretchen Wilson, 'Wild Side'
15. Darius Rucker, 'Time for Change'
More From Taste of Country