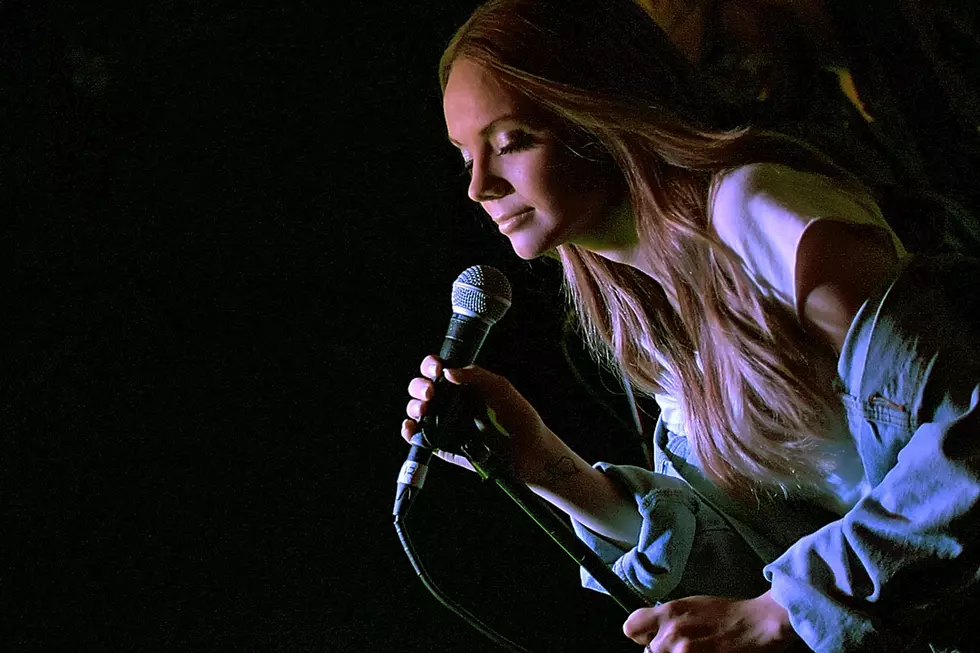 'I Don't Believe We've Met' Is the Bold Reintroduction of Danielle Bradbery
Mike Coppola, Getty Images
I Don't Believe We've Met isn't just the title of Danielle Bradbery's new album, it's an accurate description of the world's reintroduction to the singer.
Bradbery's come a long way since she won The Voice and released her self-titled debut album in 2013. It's almost as if her new album was a result of fate, with Bradbery pulling from the ups and downs of a serious relationship to discover who she's meant to be as an artist. While the singer wasn't striving for a specific theme, she tells us she was very intentional in pushing herself to be vulnerable and step out of her comfort zone both lyrically and melodically.
"Potential" is one song that was an instrumental part of the initial album-making process. The thought-provoking track finds the narrator describing how she's not in love with the guy himself, but what he could be.
"'I think this is what we need to build this album around,'" Bradbery recalls thinking the day the song was written. "And that's exactly what we did. So it was one of those songs where you're like, 'Okay, I think this did it'...I felt very comfortable with the way I sang it and the way I performed it on the demo. I was like, 'This is all happening just how it's meant to be.'"
You Won't Believe Which The Voice Contestant Is the Most Successful!
"Human Diary" and "Messy" deliver the same sense of rawness, with Bradbery calling them the two most emotional songs she recorded, serving as examples of the power of emotion in music. "It's something when a song can bring you to just the waterworks...and it makes you feel something. And then you get in the recording booth and just all of those feelings come out to sing the song. It's really amazing that it can do that to you," she explains.
It's that emotion and honesty that allows fans to connect to the new music, with the 21-year-old singer receiving messages from fans sharing how her songs not only relate to their own experiences, but help get them through those troubling times.
"I'm like, 'That's amazing and that's exactly what I wanted," Bradbery says. "I wanted us to kind of be on the same page and basically let them know, 'You're not alone, everybody goes through just crazy life,' and I do too."
Bradbery's approach to the album could be hailed as fearless as she stepped into new territory in the writer's room. From answering personal questions about her and her boyfriend's process of fighting and making up to create "Can't Stay Mad," to proclaiming her value in "Worth It," the young star bares her heart and soul on each song. Though she calls the process of being vulnerable "scary," she knew she had to push herself if she wanted to make an album that not only spoke to her fans, but helps move her in a new direction.
"I kind of had to tell myself, 'Okay, if you want to be this honest and real, you can't be afraid of doing it, you have to be confident about it,'" she says. "It's been nerve-wracking, it's been every emotion, but it's been really cool to see the transition and know that this is what the second album is supposed to be and the reintroduction of myself."
I Don't Believe We've Met is now available.
The Best Danielle Bradbery Interview, Ever!?
More From Taste of Country