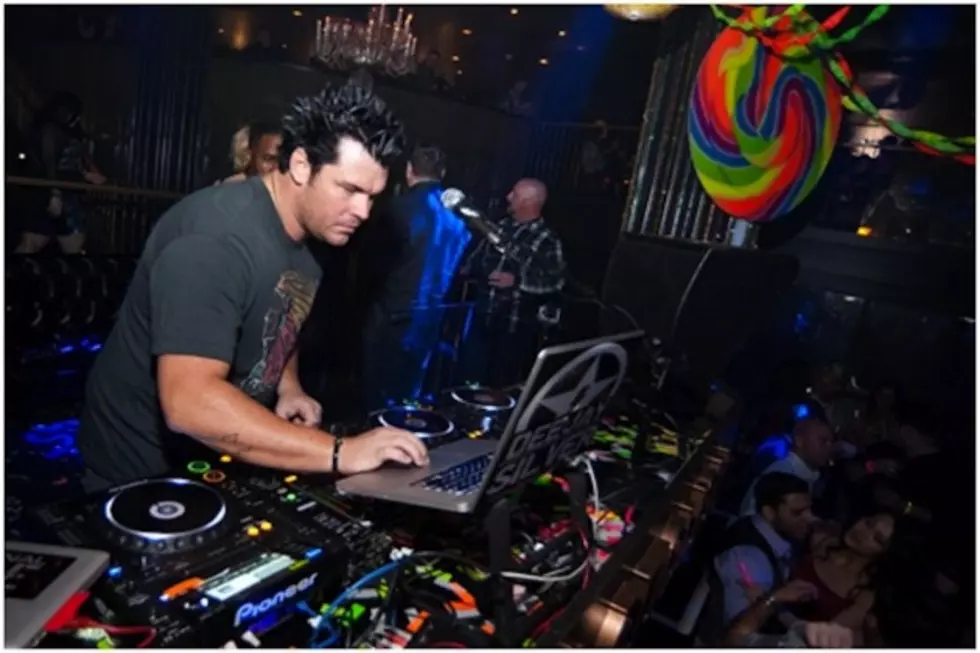 Dee Jay Silver Locks in Las Vegas Residency
Courtesy Photo, MSO PR
Dee Jay Silver — an RCA recording artist — was the first deejay to be signed to a major country music record label. Nowadays, he's busy helping the genre find a permanent home in Las Vegas' club scene.
The Hard Rock Hotel & Casino recently announced that Rascal Flatts will take up a Vegas residency by performing a nine-show run titled Rascal Flatts Vegas Riot, and Silver will be spinning records at Hard Rock's Body English Nightclub and Rehab Pool starting now.
"I'm really looking forward to these dates at Hard Rock Hotel," Silver says. "Las Vegas is my second home and I'm proud to bring the music I love, to a place I love. Between Rascal Flatts and me, I know we can give country music fans an exciting reason to come out to Vegas and let loose!" Las Vegas show dates and appearances will continue to be added throughout the spring.
Silver has made a unique name for himself as a country deejay, and he has had some great opportunities throughout the last few months, including his current touring gig on Jason Aldean's Burn It Down tour, which also features Cole Swindell and Tyler Farr. Silver is also staying busy with his nationally syndicated country radio show, the Country Club With Dee Jay Silver. Each episode features mashups of hits from country music's hottest singers and most promising newcomers. For more information about Silver's shows, visit his website.
Dee Jay Silver Body English Nightclub Appearances:
Friday, March 6 and Saturday, March 7
Friday, March 13 and Saturday, March 14
Friday, April 3 and Saturday, April 4
Dee Jay Silver Rehab Pool Appearances:
Friday, March 13 and Saturday, March 14
Friday, April 3 and Saturday, April 4
Country Artists to Watch in 2015
More From Taste of Country