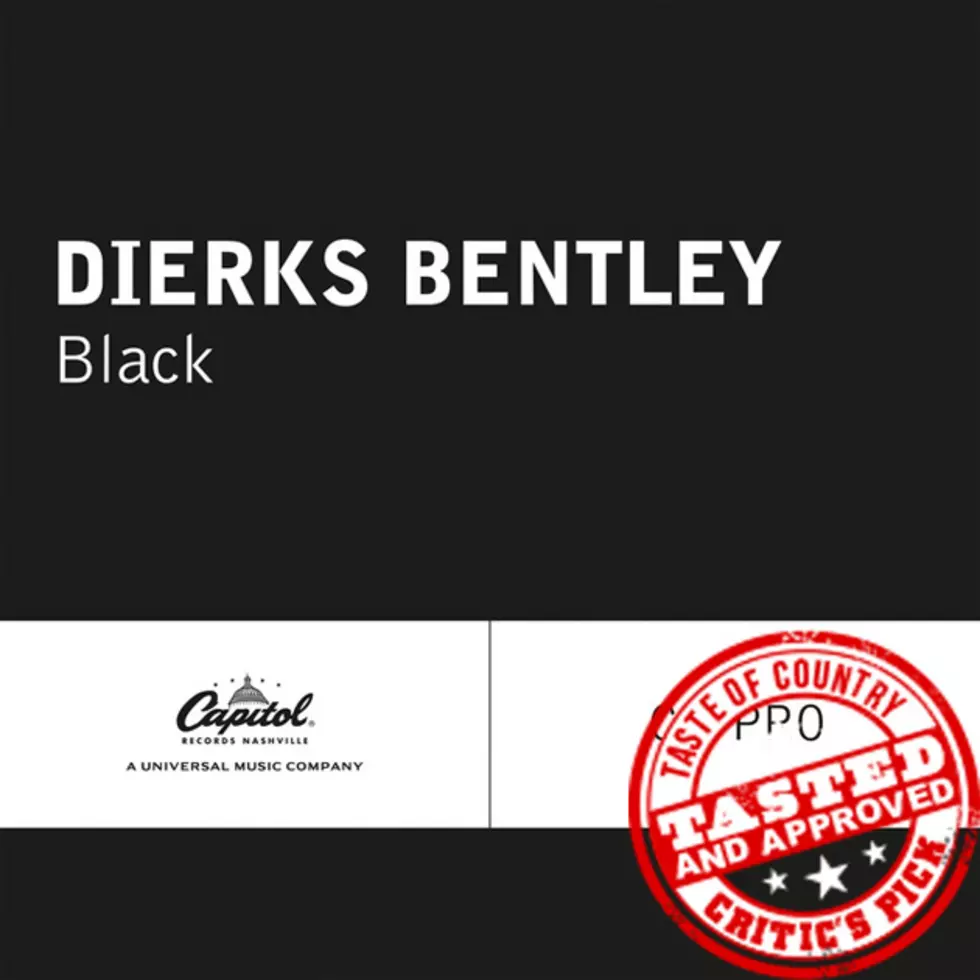 ToC Critic's Pick: Dierks Bentley, 'Black' [Listen]
Capitol Nashville
Dierks Bentley's "Black" is a grown man's love song. The singer's yearning for touch is deeper and more poetic than what most 20-somethings are capable of. This is why younger women date older men.
"Black" is rich with imagery. In a single verse he's painted a dramatic bedroom scene too compelling to turn away from. The song teeters on being too provocative for virgin imaginations, but it's that feeling of danger that holds you close. His truncated phrases match the short bursts of words and breaths one finds him or herself uttering while a similar position. The title track from Bentley's most recent album rises slowly and confidently explores every detail. Heavy drums are the heartbeat, building through the bridge before slowing the song's pulse in the final seconds.
Ashley Gorley and Ross Copperman co-wrote "Black" with Bentley. It's a song that risks being too deep for radio — many will miss the passion and heat of their lyrics amidst the chaos of a morning commute. It'd only be appropriate if the song was a slow-riser on the charts, however.
Did You Know?: Dierks Bentley's wife Cassidy's maiden name is Black.
Listen to Dierks Bentley, "Black" 
Dierks Bentley Talks About Writing His Sexy New Single:
Dierks Bentley's "Black" Lyrics:
"The moon outside, too bright / Those blinds, yeah, let's just keep 'em closed / You know my hands, they know where to go / To find your fingertips, trace them back to your lips / Take you on a trip, flip that switch."
Chorus:
"Make my world go black / Hit me like a heart attack / Knock me flat on my back / Yeah, just keep doing that / That thing you're doing there / Brush me with your hair, I swear / I don't know how long that I can last / Make my world go black / Make my world go black."
"Like your dress on the floor / Yeah the one you don't need anymore / Black like a sky with no stars / Just find me and fall into my arms."
"I don't wanna see a thing / Baby, I just wanna feel your touch, feel your rush / I don't wanna see a thing / I just wanna feel your love."
More From Taste of Country