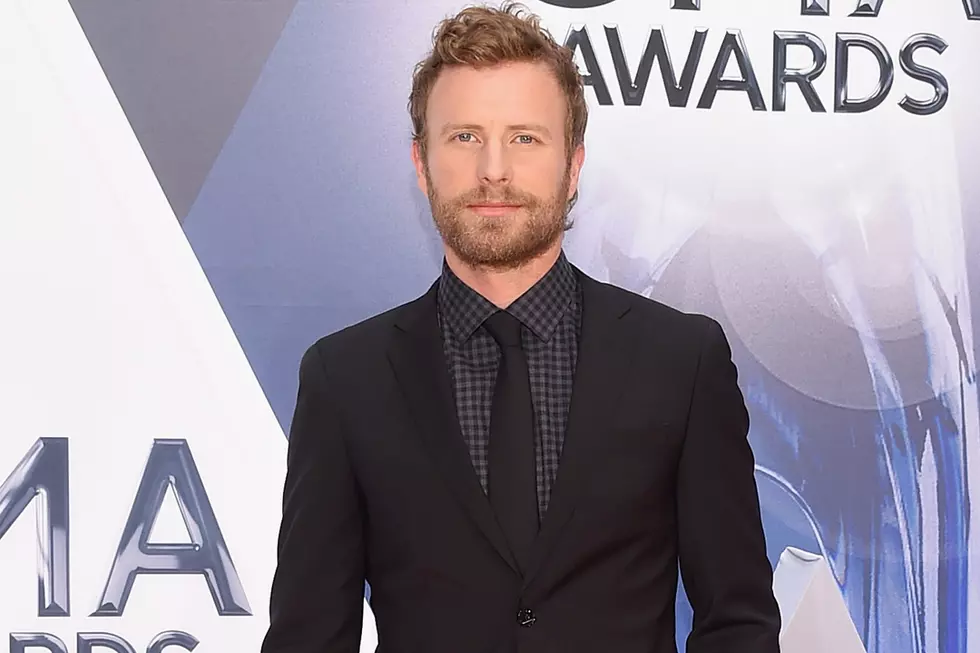 Dierks Bentley Burns It Up With 'Riser' at CMA Awards
Michael Loccisano, Getty Images
Dierks Bentley gave one of the most uplifting performances at the 2015 CMA Awards, offering up the inspirational title song of his current album, Riser.
Bentley was joined onstage by violinist, singer and composer Lindsey Sterling, who contributed some haunting string parts to the proceedings.
The singer has hit a new high-water mark with the song, which is the fifth single from its parent album. The album has also spawned "Bourbon in Kentucky," "Drunk on a Plane," "I Hold On" and "Say You Do." Written by Travis Meadows and Steve Moakler, "Riser" is a get-tough anthem for hard times.
"I'm a riser / I'm a get off of the ground, don't run and hider / Pushin' comes to shove
Hey I'm a fighter / When darkness comes to town, I'm a lighter / A get out aliver, of the fire / Survivor," Bentley sang.
Bentley's impassioned vocal performance on the track helped him earn a nomination this year for Male Vocalist of the Year. He displayed that vocal power and passion on Wednesday night at the Bridgestone Arena in Nashville, too, offering up a stirring performance that was different from anything else on the CMA Awards stage that night.
2015 CMA Awards Red Carpet Pictures
You Think You Know the CMA Awards?
More From Taste of Country