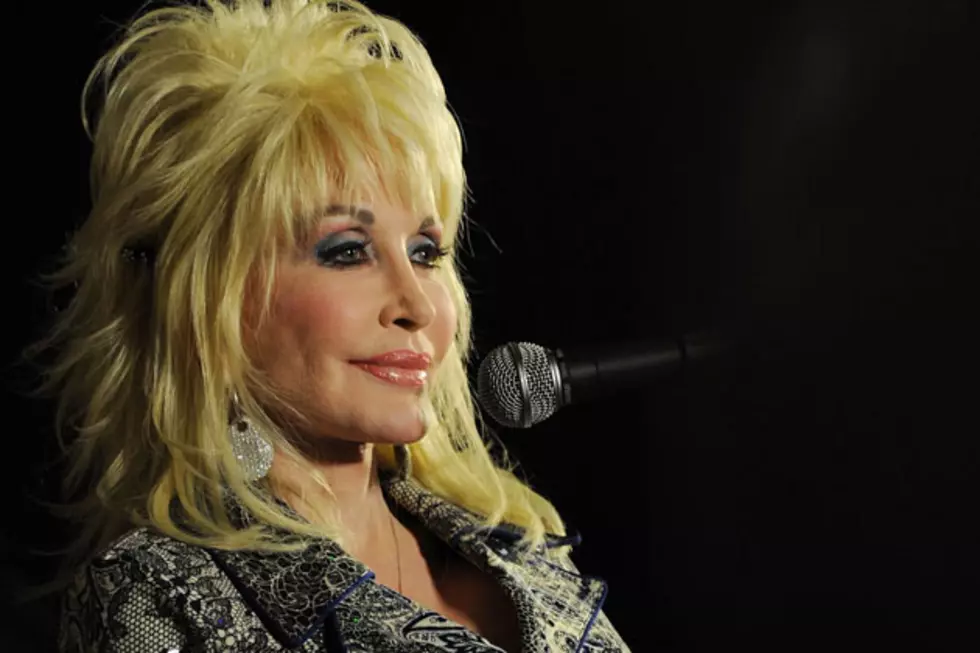 Dolly Parton Injured in Nashville Car Crash
Rick Diamond, Getty Images
Dolly Parton was one of three women who received medical treatment after a car accident in Nashville Monday morning (Oct. 21).
The singer was the passenger in a vehicle that was struck by an SUV. The driver of the SUV failed to yield, police say.
Parton's injuries were minor, the Tennessean reports. The legend also updated fans on Monday afternoon, tweeting, "I was in a fender bender this morning here in Nashville, but I am all good ... Just a little tired and sore. Resting at home now!"
Judy Ogle was driving the Nissan Xterra that Parton was riding in. Sixty-four-year-old Diane Lish was driving a Mitsubishi Diamante that pulled into an intersection, causing the late morning collision. Parton and Ogle were taken to the Vanderbilt University Medical Center. Lish was taken to Centennial Medical Center. Police say that all injuries were considered minor.
The 67-year-old Parton announced Australian dates for her Blue Smoke World Tour on Sunday. It's not clear if either driver was cited for the incident.
More From Taste of Country