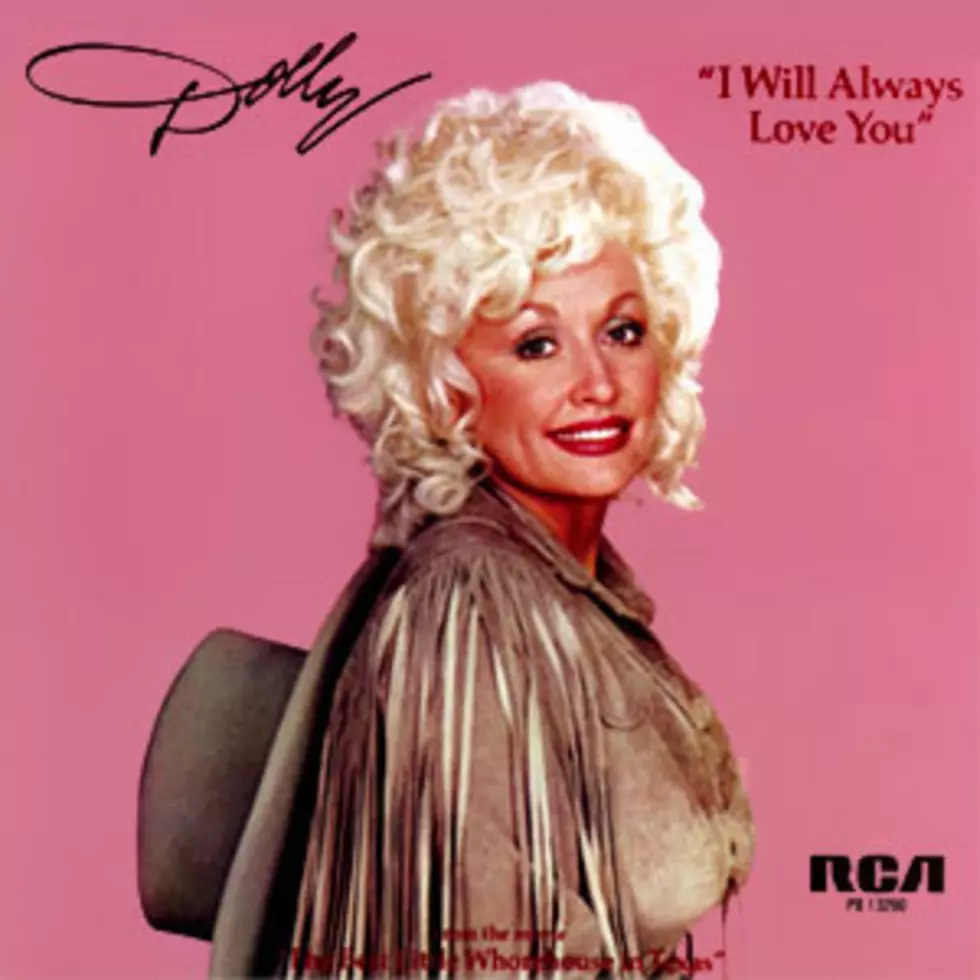 No. 9: Dolly Parton, 'I Will Always Love You' – Top 100 Country Songs
Without Dolly Parton's original, one wonders how well we'd know the famous Whitney Houston version. 'I Will Always Love You' sounds just as heartfelt sung from Parton's vulnerable spirit as it did almost two decades later from Houston. 
Song No. 9 on the Top 100 Country Songs list was chosen for its legacy, chart performance and influence on future generations of country and non-country singers. The song re-entered the charts two more times after its release, becoming the first song to do so. It's likely one would find this song on a Top 100 songs list covering all genres of music.
Skip to: No. 100 | No. 80 | No. 60 | No. 40 | No. 20
Listen to 'I Will Always Love You' by Dolly Parton
More From Taste of Country