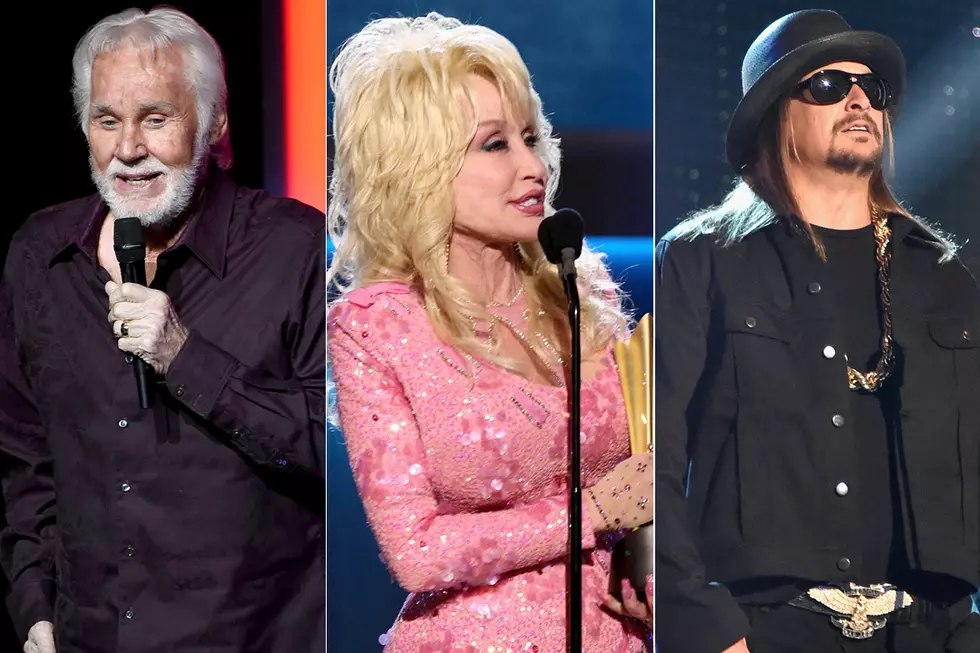 Dolly Parton, Justin Moore + Dozens More Leave Publicist Kirt Webster Amid Sexual Assault Allegations
Terry Wyatt / Mike Coppola / Kevin Winter, Getty Images
At least two dozen country artists formerly on the Webster Public Relations roster have been removed from the website as of Thursday (Nov. 2) amid sexual assault allegations against owner Kirt Webster.
While most left quietly, without giving a reason for their departure, representatives for Justin Moore, Kid Rock and Olivia Lane tell us that their artists left because of the accusations made by Austin Rick (and later by more than a dozen unnamed ex-employees in talking to outlets like Taste of Country, the Tennessean and Fox News).
Dolly Parton, Kenny Rogers and the Oak Ridge Boys left the PR firm and have not given a public statement thus far. Billy Ray Cyrus also left Webster PR, as did Randy Travis. However, Travis' new publicist Zach Farnum tells Taste of Country that the legendary singer did so without knowledge of the events that were about to transpire. William Michael Morgan, Aaron Lewis, Kenny G, Big & Rich and classic acts like Bill Anderson are several more who've left Webster's publicity firm, essentially firing him as a publicist.
Accusations against Webster came to light on Oct. 27, when Austin Rick spoke out on Facebook after nearly a decade of silence. Rick has since done several interviews, including a revealing Q&A with Taste of Country.
Numerous calls and emails to Webster PR and Kirt Webster have not been answered. Webster has denied any wrongdoing.
See All Artists That Have Left Webster PR So Far
More From Taste of Country